Contact Steve
Visit Website


Steve Oliver
, Abdominal-Sacral Masseuse
in Cramlington
Contact Steve
Website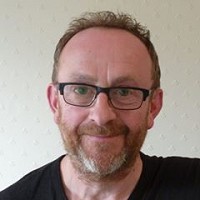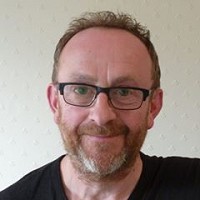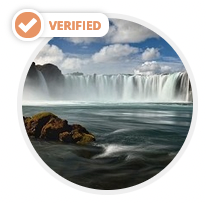 Steve Oliver Dip Ac MBAcC - Member of the British Acupuncture Council since 2004. I am a Traditional Acupuncturist, Masseur & Tai Chi + Chi Gung Instructor - having studied for 5 years at the NCA in York. (2001 - 2006). I have also studied Tui Na An Mo massage with Nick Hudis at the Tissue Flow Institute (2007 - 2010).

I became interested in Traditional Acupuncture after first receiving treatment in 1998. I first became interested in Oriental Martial Arts & Philosophy in the mid 1980's, rekindling this interest more fully in 1995.

My life experience has aided me in my developement as a Therapist, I feel that this has had a very positive effect on my ability to understand and help my Clients & Students. I am a member of the British Acupuncture Council and have worked in a busy multi discipline Sports Injury Clinic since 2004.

Background & Qualifications
I was originally an Engineer - studying at a number of learning institutions around the UK.

My Tai Chi & Chi gung training & developement has been ongoing since 1998. I teach a number of classes in the local area and have been doing so since 2005.
My Specialisms
The integration of all of these strands of theraputic practice has been very useful in enabling me to offer the best of care to my Clients.
Approach to Therapy & How I Work
I try to be practical and realistic in my approach to Therapy. Clients increasingly require validation of their choice of Therapy & Therapist very quickly. Unlike many case studies in textbooks, modern clients will not agree to long and frequent courses of treatment. I am very mindful of this fact and seek to engage the client in self help to support a speedy recovery and an increase in personal responsibility. I feel that the last five years of my fifteen years as a Therapist have broadened my experience and affirmed my ideas and approach to my work.
Therapies & Rates
Please note the rates detailed below are there to give you an idea of the therapists standard rates, we strongly advise you contact the therapist for more detailed rates and any offers they may have.
| | | | |
| --- | --- | --- | --- |
| Therapy | Appointment Type | Rate | |
| Acupressure | In Person | £28 per 60 minutes | |
| Acupuncture | In Person | £28 per 60 minutes | |
| Massage Therapy | In Person | Please Call | |
| Abdominal Sacral Massage | In Person | Please Call | |
Additional Rate Information
Traditional Acupucture. - First session £38.00. Subsequent sessions £28.00
Contact Steve
Website