Contact Denise
Visit Website

Denise Gregory
,
in Yate
Contact Denise
Website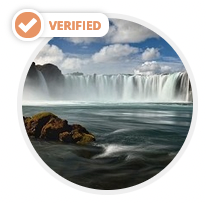 We can all experience difficulties at times and feel overwhelmed, confused, scared or alone. It is not always easy or practical to confide in friends or family. In such situations, counselling can often help.

I am a qualified integrative and relational counsellor. I have professional indemnity insurance and I am a registered accredited member of the British Association for Counselling and Psychotherapy (BACP), working in Yate, South Gloucestershire.

I embrace diversity and differences and I have been privileged to work with people from different walks of life, ethnicities, religions, cultures and sexualities. Difference does not have to mean isolation, misunderstanding or rejection. We can find a common language to work together by accepting and being curious about one another.

I have experience working with various issues, from depression, low self-esteem, to trauma, sexual abuse, domestic violence, pregnancy and infertility issues, gender and sexual diversity, amongst others. I have worked with various supporting agencies, such as Victim Support, Marie Curie Cancer Care, Hope's Place and Network Counselling as well as University Hospital Bristol Trust where I worked as an Occupational Health Counsellor and supported NHS staff with general and professional issues.

Background & Qualifications
Diploma in Professional Studies in Counselling (Level 6 qualification, accredited by the BACP) (The University of the West of England)

Certificate in Counselling Skills (Accredited by the BACP) (The University of the West of England)

First Degree of Bachelor of Science (Honours) in Psychology (The Open University)

Transactional Analysis 101 Certificate (UKATA)

Continuous Professional Development

British Association for Counselling and Psychotherapy Accreditation

My Specialisms
Here are some concerns that you may wish to explore with me in counselling:

- Anger
- Anxiety and related issues
- Assertiveness
- Attachment issues
- Childhood issues
- Crime
- Cultural differences and diversity
- Depression
- Dissociation, dissociative identity disorder
- Domestic violence, rape and sexual abuse (present and historic)
- Family issues and relationships
- Gender and sexual issues
- General counselling
- Infertility, pregnancy, loss, postnatal depression and related issues
- Isolation, loneliness
- Life changes (divorce, change of career, etc.)
- Loss, grief, bereavement
- Low self-esteem, self-worth, self-belief
- Mindfulness
- Self-harm
- Sexuality, sexuality diversity and intimacy issues
- Shame, guilt
- Stress
- Suicide
- Long-term and terminal illness and life change
- Trauma (including posttraumatic stress)
- Work related issues (stress, redundancy, change of job, redeployment, bullying)

Approach to Therapy & How I Work
I passionately believe in the power of listening, empathy, acceptance and giving opportunities to clients to explore whatever they are experiencing patiently and supportively. With greater insight and care, clients can see their self-confidence improving and feel empowered to make the decisions that are right for them. My approach is non-directive, which means that YOU decide what and how much you tell me and together we can embark on a journey of self-discovery, self-acceptance and potential change.

I work in an integrative and relational way. I use different models and techniques to adapt my approach to your unique needs and the most important aspect of our work together will be our relationship, based on trust, empathy and acceptance. I offer face-to-face, short-term, long-term and open-ended counselling. I am happy to work with organisations and companies who need periodic counselling but do not necessarily want to commit to a full-time in-house counsellor.

Therapies & Rates
Please note the rates detailed below are there to give you an idea of the therapists standard rates, we strongly advise you contact the therapist for more detailed rates and any offers they may have.
| | | | |
| --- | --- | --- | --- |
| Therapy | Appointment Type | Rate | |
| Counselling | In Person | £40 per 60 minutes | |
Additional Rate Information
I also offer a free half-hour consultation to give opportunity to potential clients to meet me, discuss their therapeutic goal and ask me questions. Concessions for low-income clients, students and students counsellors are also available.
Contact Denise
Website