Allergy Therapy
Allergies are the bodys adverse reaction to substances in our everyday environment, such as pollen, dust and certain foods.
Let's find allergy therapy near you, just enter your postcode/town below...
Allergy Therapists
Read More
In the field of complementary medicine muscle testing is used to identify a patients allergens. It is a completely safe method, is appropriate for all ages and the results are immediate. Remedies are prepared by homeopathic pharmaceutical techniques, and are given by mouth and are free from side effects.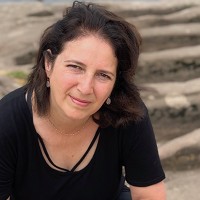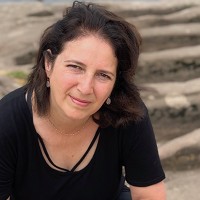 With over 20 years of experience in the healing professions and over 15 years as a practising Homeopath, I am able to work successfully with many different conditions.
I have created two Homeopathy courses on www.udemy.com if you would like to find out more about the way I practice. www.udemy.com/demystifying-homeopathy




Allergy Therapy
Counselling
Emotional Freedom Technique
Homeopathy
View Profile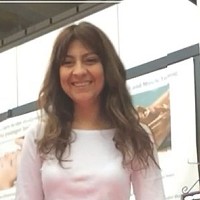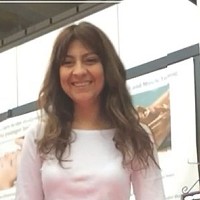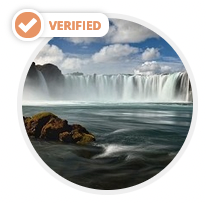 Betsabe Kia is a successful and experienced PSYCH-K Health and Wellbeing Facilitator, Auriculotherapist and currently the only Certified Lifeline Technique practitioner in London, UK.

Betsabe offers a holistic approach to bring harmony to your physical, emotional, spiritual and mental wellbeing. She has undertaken studies in TCM and Energy Medicine to ensure... [read more]
Acupuncture
Allergy Therapy
Emotional Freedom Technique
Energy Medicine
Life Coaching
PsychK
Relationship Therapy
Tension and Trauma Releasing
View Profile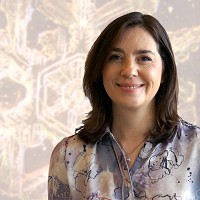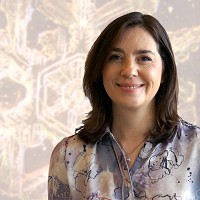 Clinical psychoneuroimmunologist
Metabolic balance Coach
Health Kinesiologist
Allergy Therapy
Kinesiology
Nutritional Therapy
View Profile


I started treating allergies after my own were cleared by a practitioner using the technique.
I have been practicing NAET - Nambudripad's Allergy Eliminating Techniques for 13 years now, working 6 days a week.
New clients mainly come to me by referral from an existing client but some find me by looking... [read more]
Allergy Therapy
View Profile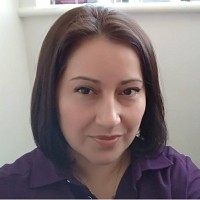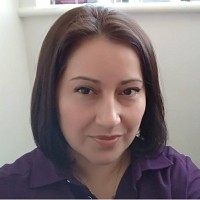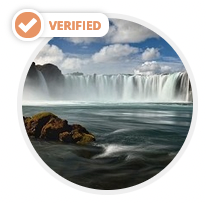 Areti Grigoriou MSc, N.Sc, R.PD(Hom), RNP is paracticing applied Neuroscience and Neurofeedback, Biofeedback, Clinical Homeopathy, Naturopathy, Holistic Nutrition, Muscle re-education and training with EMS Miha Bodytec in Cambridge.

"I started my career as Agronomist working in the field when I had my first experience with "dis-ease."

I tried Conventional Medicine and was met... [read more]
Allergy Therapy
Biofeedback
Bioresonance Therapy
Body Stress Release
Colour Therapy
Energy Medicine
Herbal Medicine
Homeopathy
Homotoxicology
NLP
Nutritional Therapy
Sports Therapy
Tension and Trauma Releasing
View Profile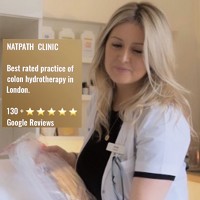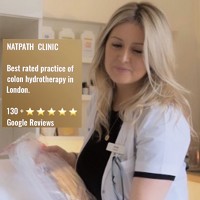 Enrida Kelly is passionate and dedicated holistic practitioner.
She brings 17 years of experience in the field of alternative medicine, holding qualifications in various complimentary therapies.
Colon Hydrotherapy remains one of her favourite therapies and an integral part of her practice.
Enrida has an outstanding clinical experience in this discipline, having carried out over... [read more]
Allergy Therapy
Aromatherapy
Colon Hydrotherapy
Fascial Stretch Therapy
Flower Essences Therapy
Massage Therapy
Naturopathy
View Profile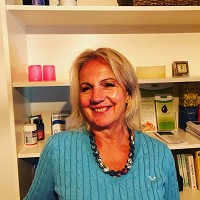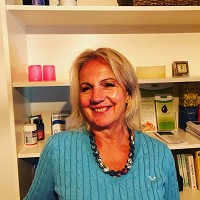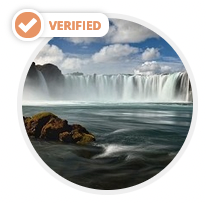 Elizabeth Bray is a Registered Nutritional Therapist and Associate Naturopath. Practicing since 2006, providing a functional medicine approach, with laboratory testing to find the route cause of your symptoms. Clinics at Wrantage, near Taunton, Somerset and at Axminster Health & Wellbeing Centre, Devon.
Elizabeth has a passion for the effects of... [read more]
Allergy Therapy
Naturopathy
Nutritional Therapy
View Profile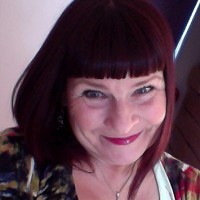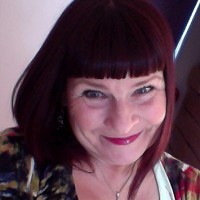 I am a Kinesiologist KFRP, Touch for Health & Creative Kinesiology.. with Mandy Slater 2003
I have trained in Functional Biochemistry/ Nutritional Therapy (Using testing methods developed by Chris Astil-Smith) 2003
I have trained in Crystal Healing with Suzanna Trowsdale
I have trained in Colour Bio-Psychology with Patrick Walsh
I have trained in Ask and... [read more]
Allergy Therapy
Crystal Therapy
Energy Medicine
Kinesiology
Nutritional Therapy
View Profile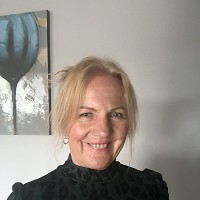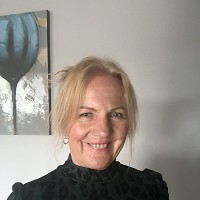 Elizabeth is a Registered Nutritional Therapist and Naturopath and has been practising for 14 years, qualifying in 2005 with a degree in health sciences and herbal medicine and a diploma in naturopathic nutritional therapy. Offering one to one consultations to find the root cause of your symptoms at Taunton and... [read more]
Allergy Therapy
Naturopathy
Nutritional Therapy
View Profile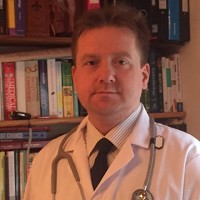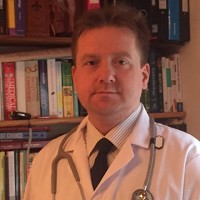 Adam Przygoda, ND

TCM and Orthomolecular Medicine specialist. I have begun medical study from an Acupuncture course completed at the Open International University in Colombo, Sri Lanka. Next got back and continued studying integrated medicine and graduated from the International University, College for Naturopathic Medicine in Sri Lanka. Postgraduate study is being... [read more]
Acupressure
Acupuncture
Allergy Therapy
Bioresonance Therapy
Herbal Medicine
Naturopathy
View Profile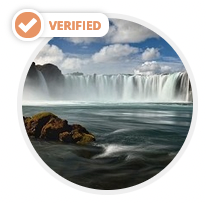 HOMEOPATHY

Homeopathy can be used effectively by everyone,from babies and children to adults,including women during pregnancy.Homeopathy promotes the body's natural ability to heal.When prescribed appropriately, they are safe,non toxic and non addictive.They can be taken alongside drugs prescribed by your doctor and will not interfere with their beneficial action.As your... [read more]
Allergy Therapy
Healing
Homeopathy
View Profile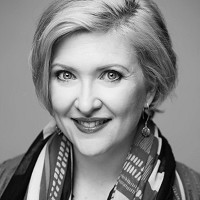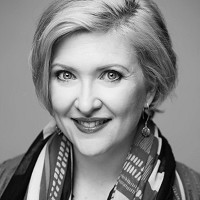 Naturopath, Nutritionist, Homeopath - Natural Solutions to your health challenges.

I treat clients from all aspects of health - physical, emotional, mental, energetic and spiritual.

Symptoms and illness can be multifaceted and not just as a result of the food we put in our mouths. I use Bio-Resonance testing... [read more]
Allergy Therapy
Bioresonance Therapy
Colon Hydrotherapy
Homeopathy
Naturopathy
Nutritional Therapy
View Profile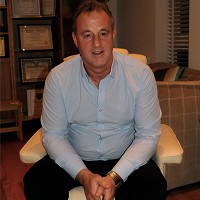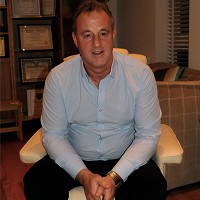 Welcome and thank you for taking the time to read my profile.

Ask yourself what is preventing you from resolving issues, holding you back from leading a more fulfilling, satisfying and healthier life ??

I can help drop that unwanted behaviour, improve that performance or achieve that dream.

Your desire and commitment is ALL... [read more]
Allergy Therapy
EMDR
Emotional Freedom Technique
Havening Techniques
Hypnotherapy
Life Coaching
Meditation
Mindfulness
NLP
Psychotherapy
Regression Therapy
Sex Therapy
Sports Therapy
Tension and Trauma Releasing
View Profile