Contact Max
Visit Website
Max Atkinson
, Chiropractor
in Winchester
Contact Max
Website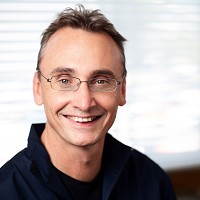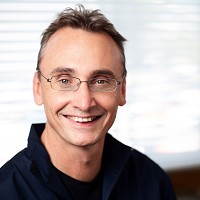 Bradford House Chiropractic Clinic (Est.1989) is situated on the top floor of St.Clements Surgery in Tanner Street, Winchester and is led by Max Atkinson DC. Our aim is to provide the highest quality chiropractic care in a relaxed and friendly environment. The clinic offers a wide range of techniques to suit all individuals from infants to the elderly.One of the most inviting aspects is that the clinic is situated in a GP surgery and many of the doctors recommend people for treatment. Our highly qualified and experienced Chiropractors treat a wide range of conditions. Most of our patients come to us to help relieve their back pain, neck pain, headaches, muscle or joint pain. We aim to get our patients back to work and a normal active life as quickly as possible. We offer free-screenings all year round to prospective patients. All our Chiropractors are registered with the General Chiropractic Council and are members of the British Chiropractic Association and College of Chiropractors. Simply ring 01962 861188 and talk to our friendly reception staff or go to www.chiropractic-clinic.com for more information.
Background & Qualifications
Max graduated in 1995 with a distinction in chiropractic from the Anglo European College of Chiropractic in Bournemouth, England. He is a member of the British Chiropractic Association and a member of the Royal College of Chiropractors. He is registered with all the leading health care insurers including BUPA and AXA PPP.
My Specialisms
Max has attended numerous seminars both in the UK and around the world enabling him to meet experienced chiropractors and learn skills that can help him treat a wide range of problems. He has lectured at international events on chiropractic and has been instrumental in developing the current post-graduate training year that every chiropractor is required to take before being granted their doctor of chiropractic. He continues to train in new techniques in chiropractic.

Approach to Therapy & How I Work
Max hugely enjoys his work and has this to say about chiropractic - "More and more people are turning to chiropractic care because they want a natural approach to health. Our aim is to treat everyone individually and fully assess his or her general health. We aim to treat the problem with the highest quality care and correct it as quickly as possible. We also give advice on nutrition, posture, ergonomics and exercises to help prevent against a recurrence. If we cannot help we will be honest right from the start and if the treatment is not appropriate we will refer as necessary.
Therapies & Rates
Please note the rates detailed below are there to give you an idea of the therapists standard rates, we strongly advise you contact the therapist for more detailed rates and any offers they may have.
| | | | |
| --- | --- | --- | --- |
| Therapy | Appointment Type | Rate | |
| Chiropractic Treatment | In Person | Please Call | |
Additional Rate Information
New Patient charge: £55 Follow up treatment : £40
Contact Max
Website