Contact Nigel
Visit Website



Nigel Moyse
, Counsellor
in Oxford
Contact Nigel
Website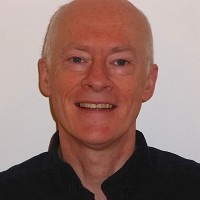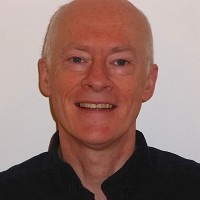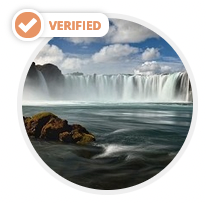 Are you going through a crisis in your life? If you are reading this, it may be that you are starting to believe that you might benefit from some help. Counselling can be a great relief once you have overcome the initial hurdles to setting up an appointment (anxiety, embarrassment etc) and many clients have spoken about how good it was to talk with someone neutral for the first time.
If you are ready to talk over your issues, and would like the assurance of meeting an Accredited BACP therapist, I strive to offer a warm, empathic service and am able to help with a wide range of issues. Please take a look at my profile and contact me in case of need.
Background & Qualifications
Member of The British Psychological Society (BPS) since 1995 and graduate member since 1997, I have a degree in psychology with the Open University and a masters in Cognitive Science (New Bulgarian University, 2001).
I took the certificate and diploma courses in Psychodynamic Studies both at Oxford University and have experience seeing clients as an associate counsellor with the NHS (three years) as well as charity and private work for several years. A total of over ten years' experience working with hundreds of clients including many short term (over 200 of which have been EAP clients).
I have also trained in cognitive behavioural therapy (CBT) at the world-renowned Oxford Cognitive Therapy Centre and have received training in Solution Focused Brief Therapy (SFBT) with BRIEF, the European Centre for Solution Focused Therapy.
I attended a Couple Counselling course with the Berkshire Counselling Centre, Wokingham.
As an accredited member of the British Association for Counselling and Psychotherapy (BACP membership number 706565) and on the BACP Voluntary Accredited Register (register reference number: 059355), I abide by the BACP Code of Ethics as well as that of the BPS.
My Specialisms
Anger management
Anxiety & panic attacks
Bereavement & loss
Coaching & mentoring
Confidence & self esteem issues
Couples counselling
Workplace issues including stress


Approach to Therapy & How I Work
Trained in the psychodynamic tradition, I adopt an inquisitive, rather than blank-screen, approach in which my goal is to make the client feel at ease. I try to be non judgemental in all matters while helping my client work out for themself what they feel and think about their situation. The initial goal is to come to greater awareness about the issues that concern you; then with that knowledge to work on changes to thinking and behaviour in order to feel more in control of difficulties and gain greater self-assurance and peace of mind.

I see clients at offices in central Oxford and Jericho and also provide an Internet and telephone-based service.
Therapies & Rates
Please note the rates detailed below are there to give you an idea of the therapists standard rates, we strongly advise you contact the therapist for more detailed rates and any offers they may have.
| | | | |
| --- | --- | --- | --- |
| Therapy | Appointment Type | Rate | |
| Counselling | In Person | £55 per 50 minutes | |
| Counselling | Skype/Telephone | £55 per 50 minutes | |
| Relationship Therapy | In Person | £65 per 50 minutes | |
Additional Rate Information
Please see my profile on Plus Guidance for details of how to set up a secure video session with me: https://plusguidance.com/nigel-moyse Relationship Therapy refers to couples counselling. I can help individuals with relationship issues at the usual rates for "counselling".
Contact Nigel
Website