Contact Linda
Visit Website
Linda Newbold
, EMDR Practitioner
in Betchworth
Contact Linda
Website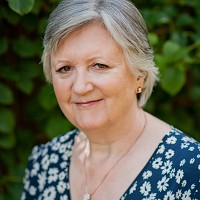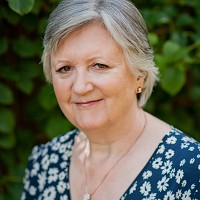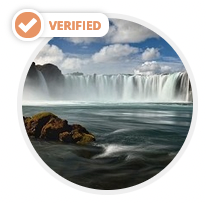 If you are feeling stressed or held back by difficulties then I can probably help .... . I can assist you to reduce or completely clear your difficulties and help you gain a positive sense of self. I work with most issues which people bring to counselling or psychotherapy. My particular interest however, is in working with abuse and trauma, helping you to free yourself from the very disturbing effects of these issues. I'm trained to use EMDR (Eye Movement Desensitisation and Reprocessing) as a standalone psychotherapy and have been accredited by the EMDR Association of UK & Ireland to do so.

For further information about trauma please visit www.emdrandtrauma.co.uk
For all other issues, please visit my other website www.holisticcounselling.co.uk

Accredited as a UKCP registered Psychotherapeutic Counsellor, I believe that I may be of help to you with my uniquely personal approach, evolved and refined over 30 years and I'm always open to further change. My approach is usually an integrative one and I work with both Couples and Individuals. I include NLP (Neuro-Linguistic Programming), CBT (Cognitive Behavioural Therapy & Mindfulness) and EMDR (Eye Movement Desensitisation & Reprocessing) amongst other methods in my extensive skills set. The latter are underpinned by a calming, intuitive and respectful relational style.

Of relevance too is the fact that for the last 15 years I have provided Short-Term Counselling for employees nationwide whilst working for various Employee Assistance Programmes in different capacities. I am thus aware of many of the issues facing individuals in the corporate world and how personal issues may impact upon your working life and vice versa.






Background & Qualifications
I have been involved in personal growth work and the psychotherapy world for 30 years. I have always worked in private practice but at the same time, I have worked for voluntary counselling agencies as a counsellor and as a counselling supervisor and most recently as a Telephone Counsellor & Case Manager for a large Employee Assistance Programme.

My fees reflect 30 year's of experience and a rich mix of tools, techniques and theories to back this up.

My qualifications are:
MA (Psychotherapy & Healing), PgDip Analytical Psychology (Jungian), BA, NLP (Pract), Adv.Cert.Couples Counselling, Dipl.Grp.& Indv.Supervision, Cert CBT & Mindfulness,
EMDR (Accred.Pract)
Plus a minimum commitment to 50 hours of continuous professional development courses per annum to keep up-to-date in addition to reading and consultative supervision.

My Specialisms
I am particularly interested in working with sufferers of trauma (all kinds from childhood and beyond) and post traumatic stress. I studied EMDR (Eye Movement Desensitisation and Reprocessing) - a discipline in which I am now accredited - as it gave me a powerful route into working with these issues and an extraordinarily effective way of healing the effects of trauma on people.

More details are available on my Trauma website: www.emdrandtrauma.co.uk
For other issues, please visit my other website: www.holisticcounselling.co.uk
Approach to Therapy & How I Work
I have an interactive style insofar as I will respond to your questions and make verbal interventions if appropriate. I aim to be authentic and real in my responses. I am told that I have a calming effect on others and that I am quite intuitive. I will bring in personal information if it is directly relevant to your own work but the focus is always on you.

I believe that personal insight can have a powerful impact for the better on how you feel emotionally and also your body (neurology and physiology). In other words, attuning to your inner life - your reactions, responses, beliefs and feelings - is the key to change on all levels, mental, emotional and physical. In the special, confidential therapeutic environment, it is easier than in the outside world, to find new ways of living and being.
As change can occur in unexpected ways, additional gains may include:

• Greater self-acceptance
• Emotional balance
• Calm in the face of challenge
• Self-awareness and its attendant increased IQ
• Better communication and expression
• Relief from anxiety, conflict and physical pain.

Therapies & Rates
Please note the rates detailed below are there to give you an idea of the therapists standard rates, we strongly advise you contact the therapist for more detailed rates and any offers they may have.
| | | | |
| --- | --- | --- | --- |
| Therapy | Appointment Type | Rate | |
| Psychotherapy | In Person | £70 per 60 minutes | |
| Counselling | In Person | £70 per 60 minutes | |
| Cognitive Behavioural Therapy | In Person | £70 per 60 minutes | |
| EMDR | In Person | £75 per 60 minutes | |
| NLP | In Person | £75 per 60 minutes | |
| Mindfulness | In Person | £70 per 60 minutes | |
| Relationship Therapy | In Person | £80 per 60 minutes | |
| Meditation | In Person | £70 per 60 minutes | |
| Healing | In Person | £70 per 60 minutes | |
Additional Rate Information
Assessment sessions may last 1.5 hours - especially for Couples and EMDR - and therefore the rate will be adjusted upwards accordingly. This will be discussed and agreed with you on booking your first appointment.
Contact Linda
Website