Contact Areti
Visit Website



Areti Grigoriou
, Homeopath
in Cambridge
Contact Areti
Website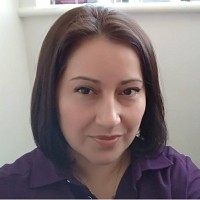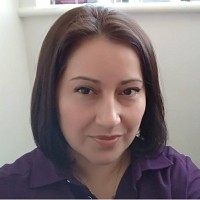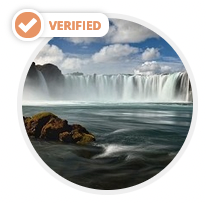 Areti Grigoriou MSc, N.Sc, R.PD(Hom), RNP is paracticing applied Neuroscience and Neurofeedback, Biofeedback, Clinical Homeopathy, Naturopathy, Holistic Nutrition, Muscle re-education and training with EMS Miha Bodytec in Cambridge.

"I started my career as Agronomist working in the field when I had my first experience with "dis-ease."

I tried Conventional Medicine and was met with disappointment. Then I decided to try Herbalism because that was my Thesis at the University of Agronomy. I started to experiment with herbs and Natural remedies. The results were amazing and I started my studies in that field.

I received Professional Diplomas in Evidence Based Homoeopathy, Homeotherapy, Nanomedicine, Naturopathy, Holistic Nutrition and Holistic Medicine. I have always been intrigued by physics and when for the first time realized that half of our existence is based on the electromagnetic field I started to study Quantum physics. This is how I discovered Quantum Biofeedback and Bioresonance therapy.

I continued my studies and I now have Master's Degree in Neuroanatomy - Neuroelectrophysiology applied with Biofeedback from the Medicine and Pharmacy University of Timisoara. In 2007, I founded the University of Quantum Research and Alternative Medicine where I now teach Homeopathy, Holistic Nutrition, Naturopathy, and Biofeedback. I am the official Biofeedback Trainer for Doctors and Health Professionals.

My love for humanity and my curiosity of how a "disease" appears, what causes make people sick, have caused me to learn how to see the forest and not the tree and allowed me to become an excellent therapist. This is why I have more than 15 years' experience in that field and my satisfaction comes when I see the smile on my patients's faces and how their life has changed. The proof is more than 10,000 satisfied patients and their testimonials."
Background & Qualifications
MSc, Certified Neuroscientist, Biofeedback Specialist, Member of British Neuroscience Association

Member of Alliance of Register Homeopaths

Registered Natural and Holistic Practitioner, Member of Association of Naturopathic Practitioners

Holistic Nutritionist

Certified Miha Bodytec Instructor
My Specialisms
Neurofeedback - Brain Neurofeedback
Body Scan - Health Biofeedback
Electrical Muscle Stimulation, EMS, Miha Bodytec Training
Personal trainer
Homeopath
Naturopath
Detox foot spa
Holistic Nutrition
Holistic Healthy aging
Pain relief
Pain managment

Approach to Therapy & How I Work
In my Clinic we first find the causes that a client suffer and then we develope specific treatment protocoles for each individual. We support that with a natural way of living and treatment every human can unblock its healing procedures. Our different approach in every individual make our treatments unique. We can find what happens in your body and how exactly to treat it.
If you are sick and tired to be sick and tired learn about body scan. Open your Book of Health and learn what happens inside you! Let the Natural Treatments that we provide do the rest!

Therapies & Rates
Please note the rates detailed below are there to give you an idea of the therapists standard rates, we strongly advise you contact the therapist for more detailed rates and any offers they may have.
| | | | |
| --- | --- | --- | --- |
| Therapy | Appointment Type | Rate | |
| Homeopathy | In Person | Please Call | |
| Nutritional Therapy | In Person | Please Call | |
| Colour Therapy | In Person | Please Call | |
| NLP | In Person | Please Call | |
| Homotoxicology | In Person | Please Call | |
| Herbal Medicine | In Person | Please Call | |
| Energy Medicine | In Person | Please Call | |
| Allergy Therapy | In Person | Please Call | |
| Sports Therapy | In Person | Please Call | |
| Body Stress Release | In Person | Please Call | |
| Biofeedback | In Person | Please Call | |
| Bioresonance Therapy | In Person | Please Call | |
| Tension and Trauma Releasing | In Person | Please Call | |
Additional Rate Information
For booking and rates please visit:https://body-evolution.versum.com webpage:www.body-evolution.co.uk Body Evolution 2 Newmarket Road Cambridge UK CB5 8DT tel. 01223358005 M:0750 2467282
Contact Areti
Website