Contact Emma
Visit Website

Emma Reed
, Hypnotherapist
in Ledbury
Contact Emma
Website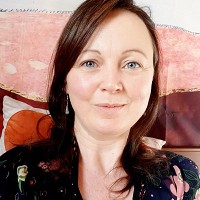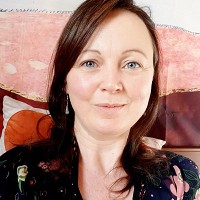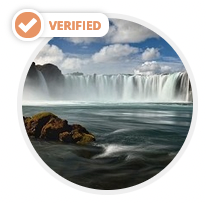 I offer somatic-processing and emotion-based integrative counselling and progressive hypnotherapy to help you transition to a new phase of life by overcoming fear and self-worth issues.

"Emma is a calm, welcoming and respectful therapist".

My name is Emma, and I am an experienced counsellor and hypnotherapist working in Ledbury and Malvern. I am warm and personable, open and non-judgemental, and my intention is to understand what is happening in your life from your point of view and empower you to make changes for the better.

Your unique abilities and life experiences are used as the foundation for creating a more satisfying life. In the safety of a private and supportive alliance, I will enable you to see beyond your current circumstances, celebrating your every step you take towards achieving a fulfilling life.

Individual sessions enable a deeper level of understanding and change to occur. Group sessions build on themes and relationships within the group, and can be used for individuals experiencing similar challenges or for team building within a work setting. Please contact me to discuss which format is most suitable for you.
Background & Qualifications
Level 5 Professional Diploma in Psychotherapeutic Counselling Practice.
Level 4 Advanced Diploma in Psychotherapeutic Counselling.
Level 4 Diploma in Counselling Skills and Theory.
Accredited Registrant member of The National Counselling Society.

Level 4 Diploma in Hypnotherapy and Counselling Skills.
Registrant member of The National Hypnotherapy Society.

I continue to have regular professional training and supervision in order to ensure you the client receive the highest quality service.

Experience.
I have worked with hundreds of individuals using hypnotherapy, led group hypnotherapy workshops, and coordinated and led a carers' hypnotherapy support group. I have also worked for the past year as a counsellor in an agency in Malvern.
My Specialisms
I specialise in the following areas:

Women in transition:
Our roles as women change throughout our lives, but it is not always easy to adjust to the new expectations each stage brings. Whether you need help to cope with the limitations of a new family or sick relative, or with the daunting freedom of retirement or children leaving home, getting the support you need to overcome the inevitable fears and feelings of low confidence or self-worth can make this time of transition one of possibility rather than overwhelm and defeat. During hypnotherapy you may experience insights and new perspectives on what it is you really want. In counselling, you will receive the support and encouragement you need to explore your own decisions and abilities, and to dare to make a difference for your future well-being.

Stress and Anxiety:
We live in a culture of continual pressure and worry. Many people simply do not realise how much tension they are carrying around both physically and mentally, and never get any respite. Hypnotherapy can help to switch off the fight-or-flight response, calm those physical symptoms, and rediscover a state of happiness you may not have experienced for years. Counselling can help you to work through the underlying causes within a safe and supportive relationship deliberately structured to support your healing.

Carers:
Who cares for the carer? Hypnotherapy can be used by both individuals and groups, including carers' groups and care staff, to make self-care a top priority. By renewing your sense of satisfaction and well-being in your life, you are better able to provide those around you with all they need and more. Counselling can give you the opportunity to explore the ways you may sacrifice your need to assert and meet your own needs, and deal with the guilt that naturally comes from sharing your limited resources between those who depend on you and yourself.
Approach to Therapy & How I Work
Accept yourself. Appreciate yourself. Take care of yourself.

Thinking about what is going wrong in your life can be uncomfortable. It is too easy to skim over the areas of your life you are not happy about, but you can only change when you face those parts you do not like. Getting therapeutic support can make this process easier.

When you come for counselling or hypnotherapy with me, I will respect who you are and what your life has been. I will work at your pace, trusting that you know the direction we need to take for your healing, and will encourage you to trust and accept your own inner guidance as well.

I offer Integrative Psychotherapeutic Counselling, combining Person-Centred and Psychodynamic counselling. I also offer Progressive Therapeutic Hypnotherapy, which takes a stepped approach to a specific issue.

My main area of interest is how we experience psychological difficulties both somatically (in the body) and one key method of working through these issues is accessing and processing stored emotions from the past.

Therapies & Rates
Please note the rates detailed below are there to give you an idea of the therapists standard rates, we strongly advise you contact the therapist for more detailed rates and any offers they may have.
| | | | |
| --- | --- | --- | --- |
| Therapy | Appointment Type | Rate | |
| Hypnotherapy | In Person | £55 per 60 minutes | |
| Counselling | In Person | £45 per 50 minutes | |
Contact Emma
Website