Contact Geeta
Visit Website
Geeta Gajwani
, Psychotherapist
in Harrow
Contact Geeta
Website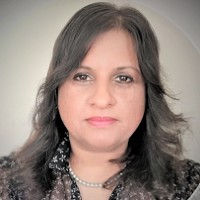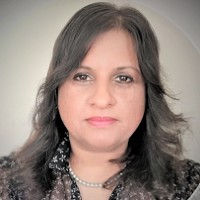 Hello and Welcome,

If you are considering embarking on this therapeutic journey you will have a reason for doing so. The therapeutic process provides you with the security that you no longer have to struggle on by yourself. I offer a safe space that is confidential for you to explore your concerns.
I am a qualified and registered counsellor and psychotherapist and have the experience to help with most psychological concerns and issues. I have offered my services as a psychotherapist at a specialist pregnancy and pregnancy loss charity and currently offer my services at an NHS General Medical Practice in London.

Background & Qualifications
I hold an MSc in Psychodynamic Counselling and Psychotherapy from Birkbeck, University of London which is accredited by the British Psychoanalytical Council (BPC) and the British Association for Counselling and Psychotherapy (BACP). In addition, I also hold a BSc (Hons.) in Integrative Counselling which is also accredited by the British Association for Counselling and Psychotherapy. Both courses have enriched my clinical work by allowing me to practice with a wide variety of presenting concerns/issues.

I am a BACP Registered Counsellor and Psychotherapist. I believe my intensive training which has spanned over a course of six years along with other counselling and psychotherapy short certification courses provides me with the expertise to offer you a secure and bespoke therapeutic service whilst utilising my learned and lived experience.

My Specialisms
I have a special interest in women's health/fertility and wellbeing. I can help with issues such as postnatal anxiety and depression, birth trauma, ectopic pregnancy, post-traumatic stress, pregnancy loss -miscarriage and infant loss, fear of childbirth or life transitions, surrogacy and adoption. I offer both short-term and open-ended therapy depending on what is required.

I am experienced and qualified in helping people who have difficulties due to stress, anxiety, depression, medical illness, low self-esteem, phobias, bullying, anger, bereavement, relationship issues, pregnancy support - pregnancy loss, fertility issues, surrogacy/adoption, parenting issues, and life transitions. I believe awareness and acceptance come with time to those who are able to share their inner thoughts, feelings, frustrations, and beliefs with the view of recognising/accepting them and moving forward in their lives.
Approach to Therapy & How I Work
My training comprises of psychodynamic, psychoanalytic and Integrative approaches. I work with both conscious and unconscious aspects of feelings and behaviour, by exploring emotional thoughts and states. This way of working aids us to understand ourselves and others by making meaningful connections between the past and the present. It also aids us to understand and resolve what may be concerning /disturbing us.

Taking the first step may feel difficult. I understand that and I am happy for us to talk on the phone to start with. Prior to starting any therapy, you and I would have an initial consultation. The initial consultation is an opportunity to get to know each other better and explore your needs and answer any questions you may have in a secure space without any obligation to continue.
Therapies & Rates
Please note the rates detailed below are there to give you an idea of the therapists standard rates, we strongly advise you contact the therapist for more detailed rates and any offers they may have.
| | | | |
| --- | --- | --- | --- |
| Therapy | Appointment Type | Rate | |
| Psychotherapy | In Person | Please Call | |
| Counselling | In Person | Please Call | |
Additional Rate Information
Fees Individual 50 minute session: Central London: ( Museum street) £80.00 -£90.00 Harrow: £50.00 -£70.00 Skype: £40.00-£50.00 Fees are dependant on room location and time of day. Please contact me to discuss your requirements. Fees can be paid in by cheque or bank transfer on a monthly basis. Any holiday already booked to take place within the first month of therapy does not have to be paid for, however, any other missed sessions will need to be paid for. Some concessions may be available in cases of hardship, I am happy to discuss these and are dependent on the time of day and location
Contact Geeta
Website