Contact Glen
Visit Website



Glen Gibson
, Relationship Therapist
in London
Contact Glen
Website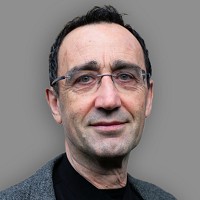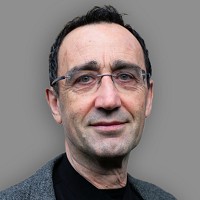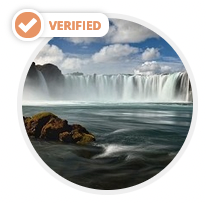 Counselling and Psychotherapy in London, Camden, Kings Cross with Glen Gibson, BACP & UKCP accredited experienced professional counsellor & psychotherapist - relationship counselling & therapy for marriage problems, depression counselling, stress, anxiety, counselling for addictions (alcoholism or alcohol addiction, gaming & internet addiction, shopaholism or shopping addiction), anger management counselling, grief & bereavement counselling, low self-esteem & confidence building, assertiveness, procrastination, sexual problems, loneliness, counselling for existential or midlife crisis, fear of commitment, dependency, affairs, infidelity, separation & divorce counselling, workplace counselling
Background & Qualifications
Dip Counselling
MA Psychotherapy
Dip Psychotherapy
BACP Accredited
UKCP Registered

In my counselling & psychotherapy practice I bring together over 25 years experience of working with people. I have completed 5 years in-depth & practical training in psychosynthesis counselling & psychotherapy at The Institute of Psychosynthesis in London validated by The Middlesex University in London, drawn to it because it was described as a psychology of the soul. I have the following qualifications: Diploma in Counselling, Diploma in Psychotherapy & MA in Psychotherapy. My counselling training has given me a broad counselling knowledge, including Humanistic, Psychospiritual, Transpersonal Psychosynthesis models and others.
My Specialisms
Issues People Bring To Counselling & Psychotherapy may include:

Sexual Difficulties
Procrastination, Difficulties Choosing, Deciding, Acting, Completing
Grief & Bereavement Counselling
Men, Masculinity & Fatherhood Problems
Work-Life Balance
Existential Counselling
Loneliness, Feeling Lonely, alone in London
Approach to Therapy & How I Work
My aim is to bring clarity, sensitivity and creativity to my work, with warmth, maturity and humour, offering fresh insight in supportive, affirming ways. I have an impartial perspective, working both intuitively and with knowledge. Holding a perspective of self-determination, I view therapy as joint exploration, which may include exploring our resources, strengths, qualities alongside our limitations, frailties, vulnerabilities. Recognising we are all unique, I don't hold a "one size fits all", tick-box approach, acknowledging that no one counselling approach explains the complexities or holds the truth for everyone.
Therapies & Rates
Please note the rates detailed below are there to give you an idea of the therapists standard rates, we strongly advise you contact the therapist for more detailed rates and any offers they may have.
| | | | |
| --- | --- | --- | --- |
| Therapy | Appointment Type | Rate | |
| Psychotherapy | In Person | £80 per 50 minutes | |
| Counselling | In Person | £80 per 50 minutes | |
| Relationship Therapy | In Person | £80 per 50 minutes | |
Additional Rate Information
A set fee is charged and a limited number of reduced rates are available for those on a low income.
Contact Glen
Website