Contact Eva
Visit Website


Eva Nogales
, Sex Therapist
in Liverpool
Contact Eva
Website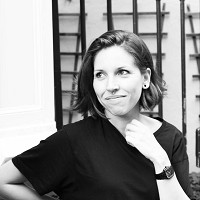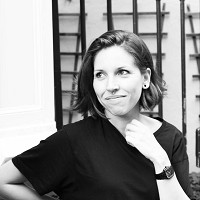 ABOUT THE THERAPIST:

I am a cheerful, warm and empathic woman, with a real passion for my work. My sessions are never short of a sense of humour, which I consider necessary when it comes to talk about our own sexuality and relationships.

My office is based in Liverpool, but I also offer online sessions by Skype or FaceTime and works with people from other cities and countries.

My professional career started in Granada, Spain, where I studied Psychology in one of the most prestigious Universities. Then I specialised in Sexology and started my career as a blog writer.

I moved to the UK in 2012 and started to work as a Sex Therapist in Liverpool. I currently have my own office where I offer private sessions (Psychosexual therapy and Relationships therapy) for both individuals and couples either in English and Spanish.Besides working as a sex and relationships therapist, being a psychologist enables me to work further with the client, increasing the number of approaches, techniques and issues that I'll be qualified to work with.

Apart from my clinical work, I spend my days writing, reading and researching in the field of sexuality and relationships. Always trying to expand my knowledge as a way to offer a better service and as a way of growing personally. Continuous Professional Development is a key component in my work.

"I consider sex therapy personally very gratifying. It is wonderful to help people develop their sexuality in a healthy way and see how the barriers that kept them anxious, worried and sad turn into personal growth along the sessions".

I subscribe to the COSRT Codes of Ethics and Practice and work from a sex-positive perspective, from peer to peer, establishing a unique relationship and a specific therapeutic plan for every single client. Feeling comfortable and safe is one of the most common appreciations of my clients from the very first sessions.


PSYCHOSEXUAL THERAPY:
 
Sex or psychosexual therapy can be helpful for an individual or couple who feel their issues are affecting their quality of life, or just want to learn more about their sexuality. It can improve relationships and the erotic life in the broadest sense. We don't just want you to solve your specific problem, we want you to grow sexually, unlearn bad patterns, rethink unhelpful misconceptions about sex and relationships, dismiss common myths and relearn a healthier model of sexuality. We want you to face sex with more self-confidence, less fear, and a greater sense of self-esteem.

Sexual therapy is very satisfying and clients can notice positive changes within just a few sessions. Consultations do not involve any physical examinations or any sexual acts, but it does require you to openly talk about sexual feelings and concerns. It also requires a level of self-awareness. We'll talk, we'll try to figure out together what is the root cause of any difficulties, and we'll give you some homework between sessions. You will have to work with your mind and body, both as an individual and/or as a couple.

Sex therapy can help with many different issues, lack of sexual desire both male and female, painful intercourse, difficulties with orgasm, arousal disorders, erectile problems, involuntary (premature or delayed) ejaculation, sexual difficulties following abuse, fear of sex, sex avoidance, general lack of sex confidence, and so on. We can also work on poor body image relating to intimacy, jealousy, sexual orientation or identity struggles and alternative sexualities (see the list below). 

Sex involves the body, the mind and the emotions. Understanding sexuality requires an integrative approach- this means understanding how it all works together. Sex therapy is a meaningful process of unlearning and relearning. Is not a passive experience and you will be invited to participate by thinking, doing, feeling and self-enquiring.

All of the work you do in the therapy room is based on talking, however, you are also given some practical activities/homework to do at home. 

I strongly believe there's no 'right and wrong' when it comes to sexuality. No matter how you identify, what you're into, your relationship status or how you approach sex and intimacy. You'll be able to talk about yourself in a safe and confidential environment,  free of shame and judgement.

RELATIONSHIP/COUPLE THERAPY
Background & Qualifications
Certificate in Working with Couples and other Relationships (The Centre for Psychosexual Health, London, UK)
Master in Sexology, Sexual Therapy and Gender (Instituto de Sexología Al-Andalus, Spain)
Counsellor and Sex Therapist (Instituto de Sexología Al-Andalus, Spain)
Sexual and Gender Educator (Instituto de Sexología Al-Andalus, Spain)

Psychologiy Degree (Granada University, Spain)
My Specialisms
Sexology
Psychosexual/ Sex Therapy
Sex Education
Relationship/ Couples Therapy
Approach to Therapy & How I Work
WHERE CAN I HELP?

SEXUAL AND OTHER RELATIONSHIP DIFFICULTIES:

Loss of desire
Dealing with differences in libido
Painful intercourse
Difficulties with orgasm
Involuntary ejaculation
Erectile problems
Arousal difficulties
Fear of sex or sex avoidance/Phobias,
Rape/ Sexual Assault/ Sexual Trauma
Lack of know-how
Boring sex
Sexual difficulties following abuse
Learning about your lovers' body
Body image, self-esteem and sex confidence
Shame, guilt
Sex orientation or gender identity struggles/coming out
Sex information and orientation
Wanting to know more about sex in general
Wanting to explore alternatives to conventional intercourse
Improving sexual communication
Dealing with changes in ageing
Exploring Alternative sexualities (Open relationships - Polyamory - Kink )
Erotic growth 

Communication
Jealousy, lack of trust
Infidelity
Coping with a breakup
Reinvigorating a long-term relationship
Problems solving
Creating a healthy relationship
Dating And Relationship Skills

...

   
Therapies & Rates
Please note the rates detailed below are there to give you an idea of the therapists standard rates, we strongly advise you contact the therapist for more detailed rates and any offers they may have.
| | | | |
| --- | --- | --- | --- |
| Therapy | Appointment Type | Rate | |
| Counselling | In Person | £60 per 60 minutes | |
| Sex Therapy | In Person | £60 per 60 minutes | |
| Sex Therapy | Skype/Telephone | £60 per 60 minutes | |
| Relationship Therapy | In Person | £60 per 60 minutes | |
| Relationship Therapy | In Person | £80 per 90 minutes | |
Contact Eva
Website