Contact Graham
Visit Website


Graham Stevenson
, Sex Therapist
in Devizes
Contact Graham
Website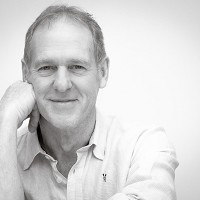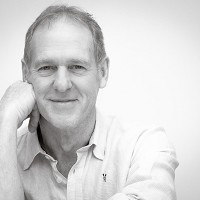 I can help you with issues around your sexuality and how to resolve sexual problems in your relationship. I am a CERTIFIED CLINICAL SEXOLOGIST and have been working with couples and individuals for over ten years in the area of sex and relationships. I offer a safe, non-judgemental place for you to heal through coaching and counselling. I work both online and in person (Bristol).
Background & Qualifications
I have a Doctorate in Human Sexuality from the Institute of Advanced Studies in Human Sexuality.
Prior to this I studied the professional programme to become a certified Clinical Sexologist and certified Sex Coach through the World Association of Sex Coaches (WASC).
I am also a qualified professional Tantric Massage practitioner.

I am accredited with the Association of Somatic and Integrative Sexologists (ASIS).

I have professional insurance cover.
My Specialisms
I specialise in dealing with sexual issues that come up in relationships such as:
• Sexless relationships or reduced sexual connection
• Conflicts due to differences in desire
• Conflicting values about monogamy/affairs
• Performance skills issues
• Body image issues (dysphoria)
• Communication style conflicts
• Not knowing what I want
• Negative touch experiences/anxieties

My work with individuals is usually around:
• No or low sexual desire
• Orgasm issues such as delayed, too early or unable to orgasm
• Inhibitions about sex
• Body image issues (dysphoria)
• Social/dating skills deficit
• Desire for more pleasure
• Sexual trauma
• Issues with pornography
• Pain during sex
Approach to Therapy & How I Work
I offer an initial complementary conversation to make sure we fit well and to explore expectations.
A short intake form helps me to get some background information so that I can get to work before we meet.
When we meet we will talk about your situation more, explore your goals and decide on a way to get there.
I like to give 'home work' (although it is more like play), as my aim is to get positive movement as soon as possible. This will help build hope and confidence and a winning mentality. Your own mindset is one of the most powerful factors in achieving your goals.
I also use feedback forms from time to time to keep me aware of any other influences that can help make the experience more positive for you.
I am deliberately eclectic in my approach to try and find the most suitable solution for your situation.
Therapies & Rates
Please note the rates detailed below are there to give you an idea of the therapists standard rates, we strongly advise you contact the therapist for more detailed rates and any offers they may have.
| | | | |
| --- | --- | --- | --- |
| Therapy | Appointment Type | Rate | |
| Sex Therapy | In Person | Please Call | |
| Relationship Therapy | In Person | Please Call | |
Additional Rate Information
Sessions: Individuals £50 Couples £65
Contact Graham
Website