Contact Matt
Visit Website


Matt Valentine-Chase
, Sex Therapist
in Manchester
Contact Matt
Website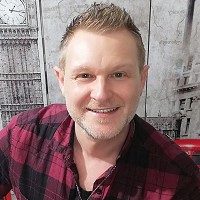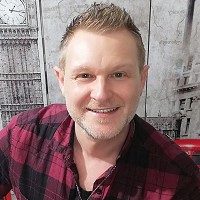 My approach is deeply empathic, intuitive and often one session is enough to get you back on track. Please take a look at my website for further information and feel free to contact me with your enquiry. Manchester, London based but most consultations take place online - Skype/FaceTime. Phone sessions available. From sex problems to anxiety and depression, I work with a wide range of people and concerns. I am LGBTQAI friendly and specialise at sex worker friendly therapy.
Background & Qualifications
Having worked as a counsellor-therapist for the NHS and counselling co-ordinator for drug services, my background is diverse. I have worked as a therapist-coach in private practice since 2002 and have also worked in other professions from nursing and care work to marketing and youth work. I hold the Diploma in Counselling, Certificate in Counselling, Practitioner Certificate in Time Line Therapy (R) amongst several qualifications in bodywork and healing. I have also worked therapeutically with sex workers (escorts, cammers, pro doms, adult performers etc.) for over sixteen years. Please see website for further information or give me a call.
My Specialisms
Sex and relationship problems, sex addictions, stuckness in the bedroom, counselling for sex workers plus training for professionals (doctors, nursing staff, project workers, counsellors etc.) on how to work with professional sex workers nonjudgementally and appropriately. Please see website for details and click on 'Counselling for Sexworkers'.



Approach to Therapy & How I Work
Sex education and sex positvity are at the core of what I do. I welcome all clients from all sections of the community. Grounded in professional training and qualified in general counselling and therapy, I also work with issues such as anxiety and depression, addictions and personal development. I am a heart-centred practitioner and a natural empath.
Therapies & Rates
Please note the rates detailed below are there to give you an idea of the therapists standard rates, we strongly advise you contact the therapist for more detailed rates and any offers they may have.
| | | | |
| --- | --- | --- | --- |
| Therapy | Appointment Type | Rate | |
| Counselling | Skype/Telephone | £130 per 90 minutes | |
| Mindfulness | Skype/Telephone | £130 per 90 minutes | |
| Sex Therapy | Skype/Telephone | £130 per 90 minutes | |
| Life Coaching | Skype/Telephone | £130 per 90 minutes | |
| Healing | Skype/Telephone | £130 per 90 minutes | |
Additional Rate Information
Please note the listed therapies are not necessarily separate. Each consultation will involve integrative therapies along with my natural empathic abilities. All sessions 90 minutes.
Contact Matt
Website