Contact Paula
Visit Website

Paula Fenn
, Sex Therapist
in Rode
Contact Paula
Website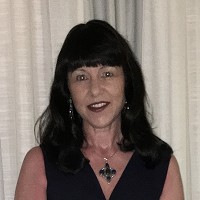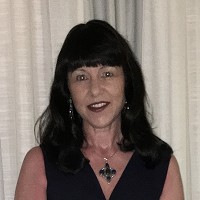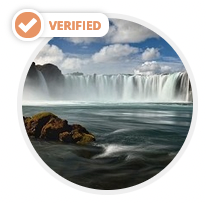 I am a qualified Counsellor and Psychotherapist and a Member of a number of Professional Counselling/Psychotherapy bodies. This includes being an Accredited Member of The British Association for Counselling and Psychotherapy whose Code of Ethics I adopt. I work predominantly with individuals and utilise a Psychoanalytic perspective.

I believe it is important to recognise that all degrees of psychological malaise, distress and pain can be addressed and supported within the therapeutic space. The therapeutic space provides a place to just be, to become and to transcend the difficulties which confront you and to live a fuller richer life in relationship with others and the world. The world in which we live in can present many daily challenges but often it is how we perceive these - how can these challenges be transformed into potential and can we adjust our lens of perception and move from entrenchment to personal freedom?

I believe that life changing transformation is possible with the right mix of client/therapist. I have witnessed incredible changes in clients which one would have not believed to be possible and link this with the deep relationship which forms between the client and the therapist. This is a relationship of containment, transition and hope.

Outwith the psychoanalytic field I have an interest in spirituality, theology and philosophy and have a business background as well as an in-depth psychological one. My understanding of work-related issues and psychological dynamics within work groups is supported by my experience of working Internationally in a number of capacities; including a Global Corporation, Management Consultancy and British and American Governments. My psychotherapeutic style is informed by Freud, Bollas, Jung, Winnicott, Mitchell and Fonagy; which means that I utilise an Integrative, Contemporary, Psychoanalytic process to maximise the benefit to you.

Please call me with any questions you may have or to make an appointment.
Background & Qualifications
Member of the British Association for Counselling and Psychotherapy (Accredited)
UKRCP Registered Independent Counsellor/Psychotherapist
Registrant of the BACP Register of Counselling and Psychotherapy Practitioners
Member of The Relational School
Member of the BACP Association for Independent Practitioners
Member of the BACP Spirituality Division
Member of the BACP Coaching Division
Member of the Guild of Pastoral Psychology
Member of the Past Life Therapists Association
Certified Member of the EARTh Association for Regression Therapy
Chair of the EARTh Association for Regression Therapy Research Committee
Member of the Spiritual Regression Therapy Association
Associate Member of the Society for Psychical Research
Member of the Spirit Release Forum
Member of the Scientific and Medical Network
Member of the Association for the Scientific Study of Anomalous Phenomena
Registered Tutor with the Association of Crystal Healing Organisations (ACHO)
Associate Member of the Chartered Institute of Management Accountants

- Masters in Counselling (University of Notre Dame)

- Graduate Diploma in Psychoanalytic Psychotherapy

- Diploma in Psychoanalytic Psychotherapy

- Certificate in Psychoanalytic Psychotherapy

- Diploma in Past Life Regression

- Diploma in Regression Therapy (Past Life Regression Academy)

- Diploma in Healing

- Diploma in Advanced Crystal Healing

- Certificate in Hypnosis

- Certificate in Advanced Trance Healing

- B.A (Hons) Commerce

- Chartered Institute of Management Accountants

- Chartered Global Management Accountant
My Specialisms
I am experienced in working with depression, anxiety, bereavement, grief, loss, trauma, abuse, sexuality, spirituality, spiritual accompaniment/guidance, identity issues, attachment concerns, relationship issues, addictions, dissociation, work place issues and various other psychological disturbances over the broad spectrum of the human condition. Psychotherapy can provide a forum for personal growth and development and I am experienced in helping people achieve this through a focus on potential and transmutation/transformation.

I am also experienced in working with students who have an essential requirement as part of their programmes to engage in counselling/psychotherapy.

Supervision is also available on an individual or small group basis.

I also teach psychotherapeutic and counselling concepts, in combination with contemporary and evolving energy theories, to Diploma level students.
Approach to Therapy & How I Work
I foundationally work psychodynamically with adult individuals in both the short and the long term. I have flexible session times available and will see individuals either once, twice or three times per week. The decision belongs to you. During the process we will work together to address key psychodynamic areas such as the employment of defense mechanisms and other areas of the unconscious, dream symbolism and interactions in your relationships. The process can be as gentle or as challenging as we make it as co-creators in the therapeutic work. Often the body, or the somatic self, can be impacted by material which is outwith your current realm of awareness. In my work with you I can provide a space to access the mind-body relationship and bring about the potential to change not only the psychological but also the physical.

There is no therapy which will suit all presentations, issues, disturbances and symptoms. Due to this I integrate a number of treatment protocols as and when required in order to achieve the results clients desire on a psychological, emotional, physical and spiritual level. Therefore the fusion may encompass: Psychotherapy, Counselling, Hypnotherapy, Energy Healing, Crystal Therapy and Regression Therapy.
Therapies & Rates
Please note the rates detailed below are there to give you an idea of the therapists standard rates, we strongly advise you contact the therapist for more detailed rates and any offers they may have.
| | | | |
| --- | --- | --- | --- |
| Therapy | Appointment Type | Rate | |
| Hypnotherapy | In Person | £50 per 60 minutes | |
| Psychotherapy | In Person | £50 per 60 minutes | |
| Counselling | In Person | £50 per 60 minutes | |
| Colour Therapy | In Person | £50 per 60 minutes | |
| Crystal Therapy | In Person | £50 per 60 minutes | |
| Regression Therapy | In Person | £50 per 60 minutes | |
| Sex Therapy | In Person | £50 per 60 minutes | |
| Life Coaching | In Person | £50 per 60 minutes | |
| Relationship Therapy | In Person | £50 per 60 minutes | |
| Tension and Trauma Releasing | In Person | £50 per 60 minutes | |
| Healing | In Person | £50 per 60 minutes | |
Contact Paula
Website