Contact Peter
Visit Website
Peter Finlay
, Sex Therapist
in Dunmow
Contact Peter
Website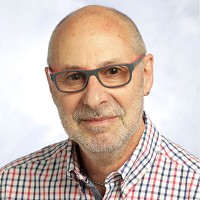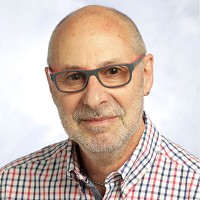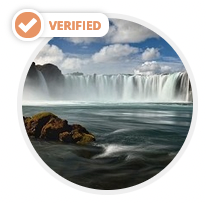 I am an accredited Psychodynamic Psychotherapist and Counsellor registered with the British Association of Counsellors and Psychotherapist. (BACP)

I'm very mindful that coming to a strange environment and talking to someone you've only just met can compound any anxiety that you may already be carrying, but I hope and believe that my approach and manner is non-judgemental, sensitive and comforting. I'm here to help and a major part of that is allowing you to be yourself and allowing us to explore what is underpinning how you feel.

My private practice is conducted from my home in Stebbing in a discreet rural setting. I am also a member of The Harley Consultancy with rooms in Harley Street, London.
Privacy and confidentiality are paramount and I operate within the BACP ethical framework. I am fully insured with Towergate and have a clear DBS Enhanced Certificate.
Background & Qualifications
I came to psychotherapy somewhat late in my career as have many practitioners. In my previous life I designed analytic techniques for evaluating biological fluids (avoiding the need for any animal involvement) and hold patents for various innovative techniques. Latterly, I have been a consultant in computer forensic discovery & analysis, and it is perhaps these disciplines which have enabled me to morph my skills to understanding human behaviour and anguish.

I was privileged to study under the guidance of Dr Dianne Campbell Lefevre on her MSc course in the Psychodynamics of the Psychoses in 2001, and experienced clinical practice at the NHS Basildon Mental Hospital. I have since been in private practice for 16 years.
My Specialisms
I work across quite a broad range of presentations which include self-worth issues, sexual identity, obsessive behaviour, phobias, relationships and the various related problems that these and other anxieties cause. Although my primary procedure is psychodynamic, I do call on a variety of techniques according to what I feel is most appropriate.
Approach to Therapy & How I Work
Our first task to make sure that you feel comfortable to work with me. I use the word 'work' intentionally, because therapy involves a degree of effort on both our parts. There is no 'magic pill' and we will need to explore and understand deeply what has brought you to this point in your life, and then devise strategies to manage and resolve your concerns.

You will not be alone n this and together we will help you to find a way through.


Therapies & Rates
Please note the rates detailed below are there to give you an idea of the therapists standard rates, we strongly advise you contact the therapist for more detailed rates and any offers they may have.
| | | | |
| --- | --- | --- | --- |
| Therapy | Appointment Type | Rate | |
| Psychotherapy | In Person | £60 per 50 minutes | |
| Psychotherapy | Skype/Telephone | £60 per 50 minutes | |
| Counselling | In Person | £60 per 50 minutes | |
| Counselling | Skype/Telephone | £60 per 50 minutes | |
| Emotional Freedom Technique | In Person | £60 per 50 minutes | |
| Sex Therapy | In Person | £60 per 50 minutes | |
Contact Peter
Website