Contact Steve
Visit Website

Steve Keegan
, Sex Therapist
in Doncaster
Contact Steve
Website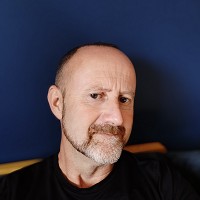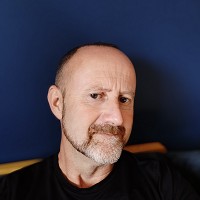 SOUTH YORKSHIRE COUPLES COUNSELLING AND PSYCHOSEXUAL THERAPY (SYCAPT)

WHY CHOOSE ME AS A STARTING POINT FOR THERAPY: SEE MY WEBSITE : www.southyorkshirerelationshipandsexualcounsellingservice.co.uk or Google; SYCAPT COUNSELLING DONCASTER

RELATE TRAINED WITH SEVERAL YEARS EXPERIENCE/POST GRADUATE QUALIFIED/MEMBER OF THE COLLEGE OF SEXUAL AND RELATIONSHIP THERAPISTS (cosrt). See my profile and registration number on the cosrt website.

I am based in Cusworth, Doncaster. South Yorkshire. My house is a 5 minute drive from the A1. Leave at Junction 37 signposted Barnsley/Doncaster.

I have attended many courses in addition to my University qualifications to further my knowledge and expertise which enable me to offer a very high level of practice to my clients and I continue to complete on-going professional development to further improve my knowledge.

Appointments are available on an evening from 6:15 until 8:15 and on a Saturday morning.
I offer face to face appointments in my comfortable, private therapy room, but can also offer the following for convenience:
Skype counselling sessions.


Background & Qualifications
I am qualified to Post Graduate Diploma level both as a Relationship Counsellor and specialist Psychosexual Therapist with several years experience to date working at Relate, the NHS Substance Misuse team and in private practice.

I also hold a Diploma in Drug and Alcohol Counselling and I am qualified to deliver Behavioural Couples Therapy as recognised in NICE Guidelines and used within the NHS to address drug and alcohol problems within relationships. I am a practitioner in Cognitive Behaviour Therapy (CBT) which is very effective in treating anxiety and depression.

My Specialisms
I have a special interest in Porn/Sexual addictions having worked in the addictions field for a decade and completed a Post Graduate Diploma in Sex Therapy with Hull University.

I also specialise in Couples/Relationship Therapy having practiced at Relate and in Private practice. I have completed an Advanced Diploma and a Post Graduate Diploma in Relationship Counselling with Hull University.

I have a keen interest in assisting individuals/couples who present with a sexual dysfunction to overcome their problems through a structured sex therapy program. I am educated to Post Graduate level in this subject with Hull University.

I also work with individuals to manage anger/depression/anxiety and sexual abuse issues as well as relationship problems.

Clients have also worked with me to address problems with gambling and substance misuse addictions.
Approach to Therapy & How I Work
My aim within counselling sessions is to help you understand yourself and assist you to work through some of the personal and complex problems you face. Problems that you cannot always resolve through discussion with your partner, friends or family. My style of counselling incorporates CBT, Systemic and Psychodynamic theories.

Within my couple/individual counselling sessions, I work with individuals or couples to explore relationship issues including; communication problems, past relationship difficulties affecting the present; trust and jealousy issues; parenting problems; work difficulties; grief; childhood sexual abuse; loss and affairs.

As a Psychosexual Therapist I look at sexual and intimacy issues with couples or individuals; and I explore how the individuals sexual dysfunction has become a problem for them. I then put together a structured intervention that includes tasks to complete at home and that will help them to overcome the dysfunction.

I also offer a structured program of therapy to treat porn and sex addiction.

I am also very experienced in counselling people with substance misuse problems including drugs and alcohol. This can include Behavioural Couples Therapy(BCT) a high intensity intervention. BCT has a very good evidence base for treating people with drug and alcohol problems. To engage in the therapy you should be prepared to be working towards abstinence from illicit drugs or alcohol abuse during the first couple of weeks of therapy or be illicit drug or alcohol free on commencement of the therapy.

Therapies & Rates
Please note the rates detailed below are there to give you an idea of the therapists standard rates, we strongly advise you contact the therapist for more detailed rates and any offers they may have.
| | | | |
| --- | --- | --- | --- |
| Therapy | Appointment Type | Rate | |
| Counselling | In Person | £40 per 50 minutes | |
| Sex Therapy | In Person | £50 per 50 minutes | |
| Relationship Therapy | In Person | £50 per 50 minutes | |
Additional Rate Information
Porn and Sexual addiction therapy in person is £60 per session. Addiction work one off fee to cover Assessment review and formulation: £80 I can also conduct online sessions, but please phone me to discuss matters. Individual therapy not relating to sex/addiction is £40 per session.
Contact Steve
Website