Ayurveda
Ayurveda is a 5,000 year old system of natural healing originating in India.
Let's find ayurveda near you, just enter your postcode/town below...
Ayurveda Practitioners
Read More
According to Ayurvedic theory, everything in the universe is connected and physical, mental, emotional health occurs when the three subtle energy forces (or doshas) known as vata, pitta and kapha are in a state of equilibrium. To achieve this balance a number of different approaches are used such as nutrition, herbal remedies, massage and detoxification processes.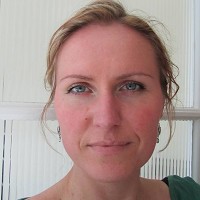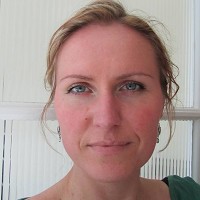 My passion and love for healing and natural therapies started many years ago and today I use the wisdom and techniques I have learnt from various different schools of traditional & holistic medicine to help my clients, family and friends to achieve greater health and harmony.
Ayurveda
Massage Therapy
Reiki
View Profile
Esther has been registered with The Association of Colon Hydrotherapists (ARCH) since February 2008. This organisation sets the standard for best practice in the UK, and demands the very highest requirements for qualification and registration. Esther has been a complementary medicine therapist for over 20 years and is a registered... [read more]
Ayurveda
Colon Hydrotherapy
Counselling
Herbal Medicine
Reflexology
Sports Therapy
View Profile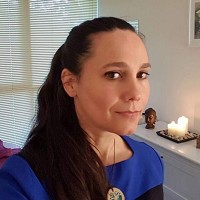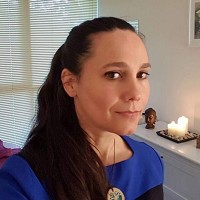 I'm a classically trained Ayurvedic Massage Therapist & a proponent of the kitchen pharmacy, eating well, a little yoga in the morning and living joyfully.

I am based at Equilibrium Natural Health Centre in Corsham, Wiltshire but can see clients in their homes if preferred. I will travel locally as far... [read more]
Ayurveda
View Profile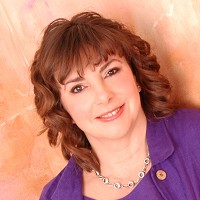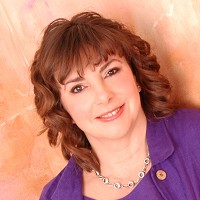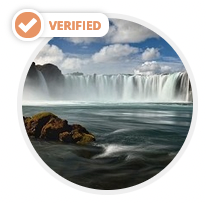 I has been practising yoga for over 30 years. After years working in marketing and innovation, I qualified as a Yoga Teacher with Yoga Alliance in 2011 and as a Yoga Therapist in 2015 with Yogacampus.

In 2016 I qualified in Integrating Mindfulness and Compassion in Professional Practice with MindfulnessUK

I studied Physiology... [read more]
Ayurveda
Meditation
Mindfulness
Yoga Therapy
View Profile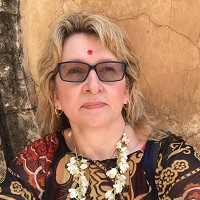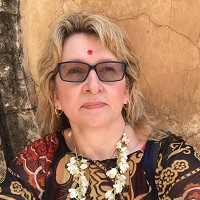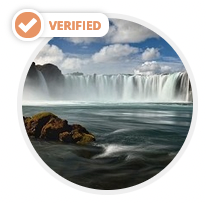 Ayurveda, Polarity & Yoga Practitioner

Specilaising in supporting Health, through bodywork, yoga stretch, nutrition and good breathing practice.

Ayurveda
Massage Therapy
Reflexology
Yoga Therapy
View Profile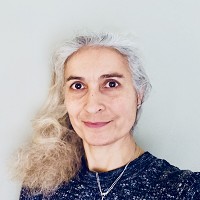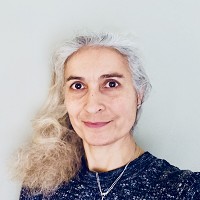 Raffaella named her company The Balanced Yoga because of the importance to maintain the natural balance of the body-mind system. According to Ayurveda (and modern science is now becoming to prove it) diseases happens when this system is imbalanced. Being an Ayurvedic professional I combine therapies that have roots in the... [read more]
All Therapies
Ayurveda
Reiki
Thai Massage
Yoga Therapy
View Profile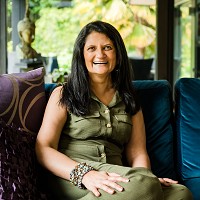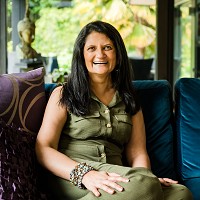 Ragini is a accredited Ayurvedic Consultant and member of the Ayurvedic Practitioners Association (APA).

Her passion for Ayurveda and a holistic approach to health started with the ancient healing practice of Shiatsu. Having built a successful Shiatsu practice and to empower her clients with a more holistic approach incorporating diet, lifestyle and... [read more]
Ayurveda
View Profile