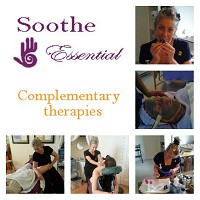 Acupressure massage in the workplace
Posted by Ruth Eagin Over 1 Year Ago
On-site seated acupressure massage takes minimal time out of the working day and brings immediate results, relaxing and energising your teams when they need a boost.
This treatment is given through the clothes whilst seated in a comfortable, special ergonomically designed chair. It is a deep but relaxing and energising session and as well as being provided in the therapy room is ideal for the office or workplace.
The sequence of pressure techniques focus on the back, neck and shoulders where the majority of tension is manifested. The massage results in feelings of alert relaxation so that daily tasks can be resumed with clarity and focus. Areas targeted are the back neck and shoulders and the practitioner can work deeply with controlled pressure as well as some general muscular work and stretches are incorporated to increase flexibility.
Many forward thinking organisations are using on-site massage as part of their well-being initiatives.
The benefits:
Short sessions brought you.
Minimal disruption to the working day.
No need for clothing to be removed.
Sessions take place either in a special ergonomic chair or on a futon mat on the floor.
Relief from headache, eye strain, back neck & shoulder tension.
General relief from back ache and discomfort.
Helps concentration, focus and clarity of thought.
Boosts morale and can help reduce sickness and absenteeism.
Cost effective service for organisations.
For further information or to arrange a meeting with a free demonstration, please do not hesitate to make contact