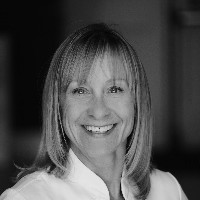 Acupuncture can help you cope with humidity and dampness
Posted by Yvette Giles 1053 Days Ago
It hasn't been the best of summers, the warmth and sunshine we had in June and July seems like a distant memory. Autumn weather seems to have come early with damp and drizzle as well as morning and evening mists.
Whilst the lack of sun can affect our mood, the damp may be having a more significant impact on your health and wellbeing.
At Classical Acupuncture, we practice '5 season' acupuncture, the 5th season being late summer, in addition to the traditional spring, summer autumn, winter. Late summer is characterised by harvest and replenishment, the mellow good times before the onset of autumn, shortening days and worse weather.
In late summer we focus on digestion, the conversion of food and into energy and an area of the body particularly sensitive to damp. Our digestions can be compared to an engine that becomes temperamental when damp, coughing and spluttering, backfiring and emitting fumes. Similarly, any farmer will tell you how the harvest is impacted by damp, affecting the quality and yield of crops.
As we have been experiencing damp weather recently, it is particularly important to boost your digestion by protecting it from damp where possible. Symptoms can include swollen stiffening joints (arthritic) feeling lethargic, snuffles and sneezes, bloating, weight gain and wind. Others talk of 'brain fog', not feeling as sharp as usual .
Self-management, combined with a short course of acupuncture, can help improve digestion
· Keep active – overcome lethargy with exercise
· Eat fresh seasonal foods especially sweeter vegetables and berries – they are available in abundance from markets and producers
· Eat sour and pungent foods – such as garlic, lemons and pickles (sounds like a great excuse for a fresh light curry!)
· Reduce sugar, fried and greasy foods – they put pressure on the digestion and can contribute to bloating and wind.
Whether you are feeling the effects of damp or simply want to increase your energy and mood contact me, Yvette at Classical Acupuncture Kenilworth, based at Angels Clinic in the High Street and Kenilworth Chiropractic clinic Warwick Road. Through a short course of acupuncture, you can help your body to help you feel better.
£40.00 off a 5 treatment package until September 22nd 2017. Contact Yvette on Yvette.acupuncture@hotmail.com to find out more.