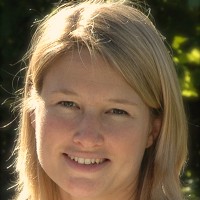 Be well, from the feet up
Posted by Rebecca Holmes 2009 Days Ago
Do you often feel stressed or anxious? Do you have difficulty in sleeping, or suffer from digestive issues or a variety of aches and pains? Are you fed up with taking medication and would like to find a natural non-invasive alternative? Then Reflexology might be your answer.
I am a qualified, experienced Reflexologist and I know from first-hand experience that the conditions I mention above can be helped by Reflexology. I love observing the positive effects it can have on my clients. The therapy is based on the theory that certain points of the hands and feet reflect, or mirror, the organs and structures of the body as well as a person's emotional health. By applying gentle finger and thumb pressure to these specific points on the hands and feet, it can encourage the body to balance and heal itself.
Reflexology is a wonderful gentle therapy that can be enjoyed by all ages, but my work with children in particular has opened my eyes to the impact it can have on them and their families. Many of the children I see are suffering from very high levels of anxiety, poor sleep patterns, digestive issues, and behavioural problems. They are often on a variety of medication such as Bio-melatonin for sleep disorders and laxatives for constipation. Reflexology treatment has been able to improve significantly the lives of many of them, to the extent that parents have not needed to put them on medication as originally planned or, in other cases, enabled them to come off the medication altogether. For example a mum called Lucy asked me to treat her eight year old Autistic child. He was becoming extremely anxious and withdrawn and she was considering putting him on anti-anxiety medication. After four sessions Charlotte said, "His anxiety levels dropped dramatically resulting in him being able to cope at school better and become more involved in class activities. He also started to behave much better at home and smile more. I feel like I have my little boy back".
I treat all ages and a wide variety of ailments in my treatment room in Great Kimble as well as working two days a week in Special Needs Schools in Buckinghamshire mainly focussing on children on the Autistic Spectrum and with ADHD.
If you would like to find out more about the subject then you can contact me, Rebecca Holmes via my profile below.