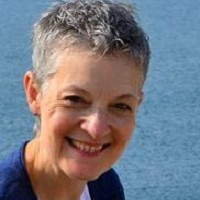 Blog on Bach and Bowen therapy
Posted by Jacky Stevens 1147 Days Ago
Bach Flower remedies: How they can support and enhance Bowen therapy
by Jacky Stevens BSc (hons) Cert ECBS MBTPA BFRP
As a Bach Flower Registered Practitioner, I see on a daily basis the marvels of using these simple remedies for health, especially when using them alongside Bowen therapy. The impact of our emotions on our general state of health cannot be underestimated and this wonderful healing system based on the essences of natural flowers and trees is a gift to us all that constantly fascinates me.
Dr Edward Bach was a qualified bacteriologist and pathologist undertaking original research into vaccines and working in private practice in Harley Street. After working on wards receiving soldiers returning injured from France in 1917, he suffered a bout of severe illness himself from which the prognosis was very poor. He became convinced he need to advance his work as far as he could in the time he had left and after his own experience realised he had a sense of purpose about his own life and that he aspired to a more holistic approach to medicine. He took up a post offered to him at the Royal London Homeopathic Hospital. He adapted the vaccines he had been working on to produce a series of seven homeopathic nosodes. Although this discovery brought him some notoriety in homeopathic circles, he wanted to find remedies that would be purer and less reliant on the products of disease and to this end began collecting plants, particularly flowers. By 1930, he became so enthused by the direction this work was taking him that he gave up his Harley Street practice and was to devote the rest of his life to developing a new system of medicine that he was sure was to be found in nature. Following his own intuition as a natural healer, over many years of trial and error and after much personal suffering and sacrifice, he completed his life's work in 1934. He passed away at only 50 years old in 1936, leaving a legacy of a simple system of natural medicine now used all over the world.
Dr Bach understood that the true cause of illness and disease in human beings lies in the personality, in the mental and emotional way that we see ourselves and how we interact with the world around us. The Bach Flower Remedies work on an emotional level, helping to balance negative emotions, empowering us to find the inner strength to get through difficult times and to stay positive. In practising the Bach system of healing we don't label people with an illness; we are not treating any specific disease, we are treating the patient as a whole.
"It is the patient to be treated and not the disease"
Dr Edward Bach
This holistic approach is also true when practicing Bowen therapy, it is not the disease that is as important to the Bowen practitioner, it is the person as a whole. The Bach remedies are similar to Bowen in that they are a way of helping body and mind to heal itself, a way of getting back balance naturally. Bowen therapy with a personal mix of Bach remedy to suit the individual coming for therapy can be a very effective approach as the two healing therapies work very well together.
Dr Bach's 38 Bach Flower Remedies provide us with a lovely, simple and easy to use set of tools to help with the healing process. A Bach flower registered practitioner can help any individual explore how they are feeling to find a combination of remedies to help the healing process, but Dr Bach designed the system to be simple so that with minimal guidance anybody can learn to use it for themselves.
If you'd like to find out more, just contact Jacky via email, jacky@wellbeans.co.uk, or via her website www.wellbeans.co.uk