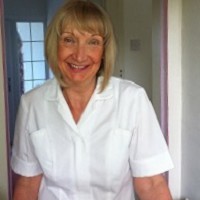 Jamie's (not his real name) Mum attended my clinic with her son as a last resort.
She was tired and distressed. Her son had been diagnosed with growing pains and there was nothing to be done except to give him Calpol.
Each night Jamie would awaken around 1am, crying and distressed with pain going down the front of his legs, around his shins. She would go to him, comfort him and rub his legs to ease the pain. As a last resort she would give him Calpol to settle him, but she was unhappy about giving her young son medication on a regular basis. The result of this situation was a very tired little boy who was unable to run as fast as he used to do, and a very tired and irritable Mum. Every night they were both having disturbed sleep for approximately 2 hours.
At the first visit, Jamie's Mum and Dad attended with him. He was 5 years old and very unsure. He did not want to get on my couch but preferred to stand with his Mum holding him. This was fine as I always work around the child and their needs. I will crawl about on the floor and do whatever it takes to work around the child. They are always in control and never required to do anything except to be themselves when they attend for a treatment. The treatment time is usually very short, and it was with Jamie.
On the way home following the first treatment Jamie asked his Mum "Did that lady put needles in my feet?" We can only guess he was experiencing pins and needles in his feet, as I do not use needles, only my fingers and thumbs. That night he awoke with pain in his legs again, but his Mum reported that she was able to settle him quickly and he did not require Calpol. Ever since then Jamie has not woken at night, and has had no pain in his legs. His parents did bring him back one week later for a repeat treatment, and again he seemed to experience pins and needles in his feet afterwards. No further treatments have been given or required. Jamie has had no further pain and no disturbed nights. Jamie himself now reports he is the "fastest runner in his class".
The results of Bowen never cease to amaze.