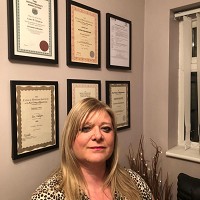 Habits
What's your habit?
Have you got a lot of good or bad habits?
It's funny because before I was a therapist or life coach I use to always think of habits as " bad habits" I never looked at it like I must adopt "good habits".
However for us to change, transform that's exactly what we need to do retrain are brain to create new Habits/ routines.
We are the creators of our own habits good or bad.
Therefore good news is we are the ones in CONTROL of them
So let's start to break down are bad habits and build new good ones.
It's all in our routine, so we need to start changing routines to make a new habits.
So from today let's start creating new Good habits that your future self will be proud of.
If you could change one thing NOW what would you change?
Love Laura
Rapid Transformational Therapist/ life coach