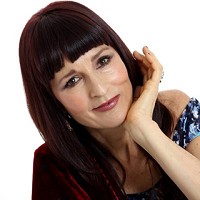 Whatever sorrow shakes from your heart, far better things will take their place—Rumi
Today, Venus returns from her sojourn in the darkness of the Underworld. She shimmers, resplendent and glorious on the eastern horizon at dawn each morning, a celestial reminder of those things that lighten our hearts.
Venus represents those people, those things, that matter to us. She's associated with money, with art and jewellery, with roses, with sensual pleasures and sexual delight. As Venus moves through the sign of the Twins, we may rediscover the beauty woven in the threads of our relationships, the knots that may tie us to our siblings.
If the intensity and uncertainty of 2020 has gifted us with anything it is the opportunity for reflection and reassessment about every aspect of our lives.
There are a lot of planets in Retrograde now, reminding us that this is life, but not as we know it. Venus has been Retrograde since May 13th so we may find some sense of resolution or way through a relationship stalemate, or a turning point in a decision regarding money, as she transitions, and steps forward with more confidence now through that part of our birth chart that is Gemini.
Nebulous Neptune moved Retrograde on Tuesday this week (in Pisces) and Mercury is still Retrograde (18th June—July 12th in Cancer.) There is still a lot of confusion, misinformation, fear uncertainty swirling through the collective, but also so many opportunities for heartfelt compassion and unconditional love. As the planets swirl, we may review our choices, revise our plans. Nothing is certain, everything is in flow.
This Sunday, Mars blazes a trail through hot-headed Aries, igniting our passion but also our pain, as he will turn Retrograde on September 9th, moving direct again in Aries on November 14th. He will take up arms against the heavy-weights, Jupiter, Saturn and Pluto, amplifying those aggressive, impatient or belligerent "masculine" energies until December 23rd, 2020. There will be bridges burnt and great winds of change to blow the ashes away. It is important to note that Mars moves into Aries, the sign of the Ram, and will trigger the Solstice point that was followed by the Solar Eclipse on Sunday. Mars will also sextile Saturn offering a brief opportunity to get things done, or to consolidate a plan that has been on hold for months.
As Mars swims through the opaque waters of Pisces these next few days, be mindful of personal space and clear boundaries. Mars is floating at a critical degree, marking powerful culminations but also a new surge of energy, turning points that may be accompanied by something that at first may seem inconsequential but will assume deeper meaning as Mars picks up his sword and goes into battle in Aries.
For those with planets in Taurus, Libra or Gemini, Venus's passage through Mercurial Gemini may bring a fresh insight, a sense of lightness, a quickening of the senses and a healing of the heart.
Please get in touch if you would like to know more about Venus in your own birth chart, or visit my website:
www.truehearwork.com