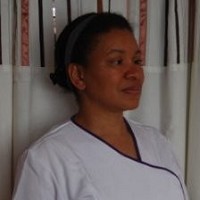 Facials
What are holistic facials?
Holistic facial follows a similar patterning to that of regular facials of Cleansing, Toning, Exfoliating, Facial mask and Moisturising. However, unlike regular facial massage, holistic facial looks beyond the surface of the skin. In addition to the regular facials holistic facials involves the use of acupressure and deep massage techniques that help to relax facial and scalp muscles, aiding in the release of tension and pain.
Why facial massage?
There are approximately 16 muscles, a dozen bones and assorted arteries, veins and blood vessels found within your face region.
Think of all the actions that your face performs each day and every second of the day. Example we breathe, blink, smile. Chew, speak, laugh, cry, kiss, grimace, frown, wink, sneeze. This list can go on and on. Facials provide relief for hard working muscles and vessels in the face.
Benefits of holistic facial
There are a number of benefits to having a holistic facial, here are some examples
· Circulation a more enhanced skin colouring,
· Stronger facial muscles for improved muscle tone
· Stops the neck from sagging
· Reduces are prevents stress lines by relaxing facial muscles and tissues
· Helps reduce headaches and migraines
· Boost collagen on production and enhances elasticity
· To provide a healthier and younger looking face and complexion.
· Anti-Ageing - regenerates and rejuvenates skin and muscle tissue, helping to delay as well as reduce the appearance of fine lines and wrinkles. Skin tone and texture is also improved, resulting in a smoother, fresher, clearer skin
Beulah therapy service offers the following:
We offer Beulah Holistic Therapy massage
Our signature treatments are unique, our organic products are all handpicked from nature utilizing the most potent active ingredients that impart health and beauty to your skin. The products are all handcrafted- we use high quality products and pure plant essential oils blended to meet the needs of your skin. A deep cleanse, exfoliation and tone are followed by a wonderfully relaxing face, neck, shoulder and scalp massage which will improve circulation and texture of the skin, as well as encouraging cellular activity and rejuvenation
30 minute treatments are mini-facials. They do not include massage or extractions. All 60 minute protocols include face, neck, declote and shoulder massage, along with your numerous customized masks and serums.
.
Aromatherapy facial
This is not your regular facial treatment but we use a range of individually prepared beautiful organic oil blends, acupressure and massage techniques on face, neck, decoloate and shoulders. This treatment will encourage the skin to rejuvenate, it will rehydrate the skin, improve muscle tone in the face, and above being wonderfully relaxing it's a very simple way of stimulating both your lymphatic system as well as your acupressure points.