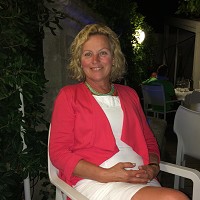 Welcome to Driftaway
Following my recent successful Retreat program in the south of France. I am very excited to announce the opening of Driftaway Retreat at my home, Located in the beautiful Meon Valley, It is perfect for healthy eating breaks, or total Detox, country walks, Yoga and much more.
I will be opening the doors in early October offering bespoke programs to small groups of ladies, that need professional, friendly care with all aspects of there welbeing.
We are in the process of updating the website, If you have any questions regarding any of the Driftaway treatments please contact me, via email, I will be happy to answer any queries you may have.
Its here just waiting for you to share the relaxation and pampering you deserve.
I look forward to meeting you personally very soon.
Truly,
Lorraine