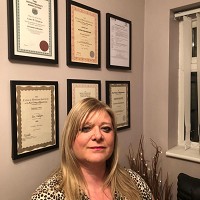 Hi everyone
I hope you are all well I thought I would post on here to keep you informed regarding business in the face of the current coronavirus situation.
Its currently business as usual here face to face at MIND THERAPY until the government says otherwise, in the event of which I'll be switching all my clients to online.
Any clients that aren't happy with face to face sessions right now can switch to online if they prefer and of course anyone who is displaying symptoms will have to do this. However the good news is their sessions can continue uninterrupted one way or another.
Fortunately all sessions shouldn't be too affected by the current situation and there is potentially a lot of help i can provide others at this difficult time.
So if you are suffering from overwhelm and anxiety or any other issue that you would like to discuss then please book online sessions. Or please Dm me or make an appointment on my Facebook page or contact me via my website.
I offer a free Two hour Consultation to discuss your issues and the best therapy for you.Then you can decide if it's for you or not.