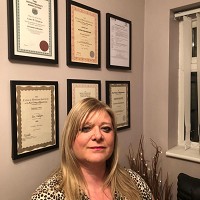 Can hypnosis stop me smoking?????
I Hear you ask!!!
Well I ask you ...
It really was your choice. You chose that habit to smoke right????
So therefore it's your choice to continue with the habit or to change it right????
Smoking has to be the biggest habit one kicks!
Quitting a 20-a-day habit will deliver an average £3,094. To £4.004 a year saving.
All we have to do is to let your subconscious know why you now want to change. Why the new reason for stopping the habit is better for you than to continue the habit. Because for years probably you have been giving great reasons to have the habit and it believed you right?
So now you just need to convince and retrain your subconscious.
🧠Why letting go of this habit is a good thing.
🧠Why you want to change.
🧠The positive reason why you want to change.
🧠Why you no longer want the habit.
🧠How the habit is no longer serving you.
🧠Benefits of no longer having the habit.
"If you are currently smoking then take a moment and ask yourself;
1. Do I really value my health?
2. Do I care about having a future with the people I love?
3. Am I committed to stopping smoking a.s.a.p.?
4. Would I like more money in my account each month?
If the answers YES then CALL 📞 07500004393