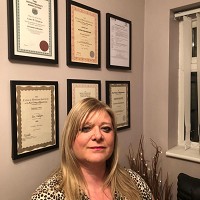 33% off until the end of Feb, be quick!
Would you like to confront the barriers that's blocking your progress & break them down?
Speak to your past & get forgiveness & total acceptance?
Stand up to the bully's & the judge that condemned you?
Then speak to yourself!(Your subconscious)
INTRIGUED READ ON...
I'm a qualified HYPNOTHERAPIST, REMEDIAL HYPNOTIST, COGNITIVE BEHAVIOURAL THERAPIST (CBT Practitioner) and CONTROL Practitioner. I am trained in psychology of selves, NLP (neuro-linguistic programming )techniques, etc...
I have put all my expertise & tools together in one package to create this unique PROGRAMME THE MIND THERAPY TRANSFORMATION PROGRAMME (FIREWORK) to set you FREE!
I don't know anyone else who does this, I like to call it a safe firework. It's how I felt once, yep trapped in a box, in total darkness, seeing no way of getting out & in total despair.
WHAT'S IT FOR???
If you feel stuck...scared, confused, anxious, depressed, weight issue, fearful, low self esteem, tired, frustrated, guilty, negative habit, phobias actually the list is endless... It breaks any negative thought patterns, even when your feeling trapped & no way out?
I learnt many therapies & techniques while fighting several chronic illnesses. I then learnt THE CONTROL SYSTEM and added that to my tool box.....
Well you never guess what happened.... the whole thing exploded and I turned into a firework. No longer stuck, flying out of that box. Feeling ALIVE ,SPARKLING and totally FREE & UPLIFTED LIBERATED & AWESOME .
Any fear or obstacle caused by negative thought patterns & behaviours which holds you back in life keeping you stuck whether in business or personal life, come set me & set yourself free. So that you can make positive, empowering, changes rapidly, that last forever so you can be set FREE feeling LIBERATED, UPLIFTED and AMAZING.
Life's to short don't waste it.
So do you want to talk to you subconscious & get CONTROL? CALL 07500004393