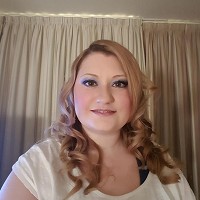 Waking Up Refreshed
Posted by Samantha Knight 2195 Days Ago
So a few years ago I was recommended to get a light lamp during the winter to help with that general sluggish feeling we all get when we wake up and it's still dark outside. I searched around and at the time they just fell outside of my price bracket and I kind of forgot all about them as time went by.
I was a little bit excited then, when a few weeks ago Neal's Yard Remedies launched the Lumie Bodyclock Iris – a light lamp with not just one but two essential oil diffusers – now those of you who know me know how much I love making up 'potions' and smells with my essential oils so basically I couldn't resist getting one.
At £160 it's probably not the cheapest on the market, but certainly not the most expensive either and I have come to look on it as a bit of an investment in myself – if it can help me feel more awake then it's got to be worth it right – and it should last for years to come.
It arrived yesterday and I couldn't wait to get it out and start having a play around with all of the settings: you can choose whether you want to be woken up just to the light coming on or with an alarm too (I went for the alarm as well just in case!). You also can choose whether to have it set for the same time every morning or program it for a different time each day if like me you have a changing schedule throughout the week. There is also the option to have the light fade out at night when you go to bed and you can choose how long this stays on for.
My favourite part however has to be the two aromatherapy chambers- one for night and one for morning. It was amazing to be able to fall asleep to the aroma of relaxing 'sleepy' essential oils as the light faded out (I chose lavender and petit grain and was asleep in no time which for someone who has trouble getting to sleep was an amazing experience) and then to be woken not only by the light gradually getting brighter but also the smell of invigorating 'wakey' essential oils (for this one I went for rosemary and lime).
Now I know it has only been one night so far so I cannot really say this has changed my life or anything like that (not yet anyway…) but I can say that I had a fab night's sleep and have been feeling much more lively today (which was handy given the big 'to do' list I wrote for myself yesterday) which seems to be a promising start and I am looking forward to seeing what difference this makes during the week. I will of course update you all at a later date.
In the meantime if anyone would like any more information, or to order one, then please contact me – I am offering two free essential oils of your choice with any purchase made in September.
Take care, Sam x