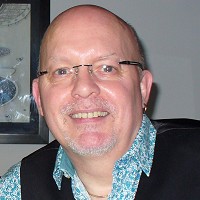 A Convincing case for Hypnotherapy
Posted by Phil Richards 2136 Days Ago
Firstly let me tell you what happened to me. I was a heavy smoker 20-40 a day and when the new law came into being that meant you could no longer smoke in the office or public building. The company I worked for was offering free hypnosis sessions for those who wanted to give up.
I had no previous experience of hypnosis the only thing I knew was it was free and got me out of the office for an hour. I had the hypnosis went back to work and didn't think about it until later that day when I realised I had not been for a cigarette since the session. Nothing bad had happened to me. I had just stopped smoking! This sparked my interest and I then decided to investigate what this was all about.
Firstly it's not magic or Voodoo; it's a guided self- therapy that you control. There are no drugs or chemicals involved or complicated procedures to follow or manual manipulation. It is simply a guided relaxation that allows the therapist to speak to your subconscious mind without interference from your conscious mind and this allows it to accept positive and desirable suggestions that help you make the changes you require in your life.
It can help with most aspects of life from motivation to Phobias, performance anxiety to relationships.
There is no such thing as a " hypnotic feeling" but some people do report their arms or legs feeling heavy or sometimes a tingling or light-headedness and in some cases a loss of time.
In fact the main single principle behind all of it, is the fact that we actually hypnotise ourselves!
You do all the work, the hypnotist is nothing more than a well trained guide who shows how to make the changes we need. Therefore you can see that it does not matter what the hypnotists background was as long as they have since had appropriate training in the guidance techniques and, as all hypnosis is self hypnosis you will not allow yourself to harm YOU.
If you don't want change to happen, it won't. No hypnotist can make you do something you don't want to or that will go against your natural morals or put your being at risk, this is not STAGE HYPNOSIS.
Do your homework; there are a number of websites that list accredited hypnotherapist and, as with any trade or profession, stick to the ones that offer accreditation by or affiliation to a registered body and you know you will be in safe hands. The worst that could happen is that the treatment does not work .Try it, its non invasive, there's no drugs to take, everyone can do it and it might just change your life " if you want it to".
Phil Richards DHP LAPHP