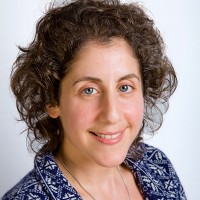 "All my life I've wanted to be somebody. But I see now I should have been more specific."
Jane Wagner, Writer and Director
Are you taking yourself seriously?
What I mean by that is do you know what really matters to you? And are you focused on those things in a way that is noticeable to yourself and others?
If so, you will:
Make an investment of time, money and effort in what really matters to you
Value your time and spending it well
Expect more from yourself and meet those expectations
Set and maintain clear boundaries with others
Say no more often to things that get in the way of what matters to you
If not, you will:
Break promises/commitments you have made to yourself
Wait for things to happen rather than taking action
Expect little of yourself and meet those expectations
Be reactive rather than responsive
Distract yourself with things that don't really matter to you
When you don't take yourself seriously, you may find yourself feeling frustrated or disappointed with your experiences in life. When you don't take yourself seriously others will do the same.
Taking yourself seriously is not to be confused with being serious. On the contrary, there will be a lot more to celebrate, including:
Feeling good about yourself and your achievements
Noticing more opportunities to take on the challenges that excite you
Being taken more seriously by others
In which area(s) of your life do you want to take yourself more seriously? (e.g. your health, your relationships, your work…)
What will that look like/sound like/feel like to you? (e.g. enjoying what you see when you look in the mirror, feeling grateful for the people you share your life with, hearing positive feedback on a job well done …)
How soon will you begin?
What will be your first step?
"What lies behind us and what lies before us are tiny matters, compared to what lies within us".
Ralph Waldo Emerson