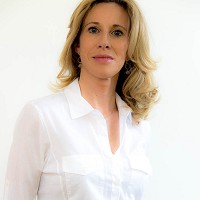 Autumn blues? Vitamin D can make a real difference!
Posted by Ruth Sharif 1595 Days Ago
We are approaching that time of year when sunshine and daylight are in short supply and we all need to think about boosting our levels of vitamin D as our supplies from the summer sun will now be dwindling! We may be starting to feel more sluggish and our immune systems may be under pressure trying to fight off winter colds.
As you may already know, we produce vitamin D from fat under the skin in response to sunlight and although it can be found in some food sources (e.g. eggs, oily fish), sunlight is the most effective source. At this time of year it is therefore worth taking a supplement to boost our reserves. It is estimated that up to 90% of the UK population is deficient in vitamin D during the winter and government guidelines now recommend that most people supplement with vitamin D during this time.
Vitamin D is essential for many aspects of our health.
Helps the body absorb calcium
Regulates and boosts the immune system
Supports the balance of hormones
May balance mood in those with SAD ( Seasonal Affective Disorder)
Having taken a vitamin D supplement over the last few years during the winter months, I feel it provides a real boost. I particularly like the very handy "Better You " Vitamin D mouth sprays shown in the image. You can have your levels tested by your GP or of course you can consult me but a suggested intake of 2,000 – 3,000 IU per day for an adult or 1,000IU for a child at this time of year is a good starting point. Feel free to book a consultation if you would like more tailored advice and an individual treatment plan.
Ruth x