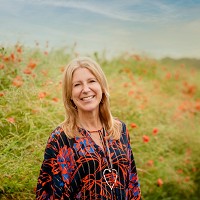 I had planned to launch my new brand this Spring and having done some significant soul-searching, reflecting on whether it was the right time, given the Covid-19 Pandemic, I came to the conclusion it was still appropriate for me to put some clear intentions out there representing what I can offer and how I do it, together with a clear understanding of why.
So I am delighted to reveal my new logo and blog to introduce it.
Read my blog here:
https://sarahvcoaching.com/hope/
Look out for my new colourful website coming soon too.
In a previous blog I talked about learning to tune into our intuition, listen to our heart and deconstruct the unhelpful stories we might have learned to believe about ourselves in order to 'show up' and be seen for who we really are.
2020 is already proving itself to be a year where we all have to take some big steps into uncharted territory. In a world where we can't 'go outside' it is likely to be a time where some people 'go inside' and reflect on what is actually important in their lives. Who are they? What lights them up? What lights the world up and how can they contribute to that?
Many people focus on what they want or need to DO but peace, joy, happiness, contentment, awareness and fulfilment, to name a few, are all states of being.
Who do you want to BE? Who do you like being?
What do you want to DO which will enable you to be who you want to be? Your actions should be a reflection of your state of being; what reality are you creating with your thoughts and behaviour and what is in the gap between your actions/what you are doing and who you want to be?
What do you want to HAVE as a result of doing what enables you to be who you want to be.
So what do you want to BE, DO and HAVE?
Contact me to discuss how I might help you understand yourself at a deeper level, express your whole self and create a colourful vision for the future, full of hope.