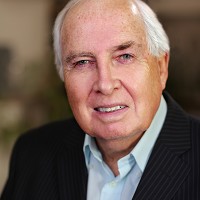 Hypnotherapy could change YOUR Life
The history of hypnotherapy could be written as the development of a new approach for accessing and facilitating the healing. The days of believing the mind and body to be separate are long gone. We now understand that physical and psychological well being are inseparable.
"Many people still do not understand how hypnotherapy works says Ray Bull of Hypno-Sense (based in Surrey). "They may have seen stage hypnotherapy on TV which obviously differs greatly from clinical hypnotherapy and how I work" Hypnotherapy utilises a natural altered state to gain access to your inner resources without the conscious mind with its limiting beliefs getting in the way.
"I can help you make changes in your life, easily, effortlessly and safely, it really is an enjoyable experience which can help you achieve rapid and effective change in your life" You can quit smoking, which is normally done in one session, lose and control weight, rid yourself of fears and phobias that you may have had for years, like heights, spiders, flying, public speaking, etc etc. You can also overcome anxiety and become more confident in all areas of your life with one simple relaxing visit. Sports performance can be improved too, hypnotherapy is unintrusive, insightful, and empowering to the individual.
So if you would like to free yourself of habits, stress, fears and phobias along with limiting beliefs and regain your health, focus, self confidence or maybe control your weight then call me now on 07789 071811