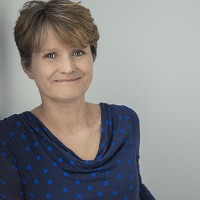 Feeling heavy and bloated, maybe in pain? Worried about your labour?
I've been practicing maternity reflexology since 1997 and have seen these gentle, relaxing treatments help so many women have a much more pleasant, easy pregnancy, labour and recovery than they were expecting. I tell mums that at the very least they will feel more relaxed but so many ailments are relieved too,.
Sometimes ladies come when they are just about to deliver and are worried about being induced or a long labour. Katie, a busy mum and business woman came because she had sciatica and sent me this text just two days ago. I hasten to add that Katie had the ultimate experience and not everyone is quite so lucky but there are lots of incredible stories.
A speedy and easy delivery for Katie and her second baby
"After seeing you at midday on Thursday, I went into labour at 2.30am (early hours of Friday) and had my little boy Cooper at 4.20am. The delivery (in my water bath at home) was super quick, no tears or stitches. Thank you for everything. I'll definitely be back once things settle a bit".
I have a routine that I vary according to the stage of pregnancy and any complications. I learnt Maternity Reflexology from two incredible teachers, firstly Pat Morrell who pioneered very gentle, Reflex Touch therapy.
Later, always curious to learn more, I trained with Suzanne Enzer, a midwife and reflexologist who had taught every one of thirty midwives in an Australian hospital to use reflexology on their patients.
Here are some words from my neighbour Charlotte who I bumped into in the street when she was very pregnant, looking tired and coping with a lively toddler too. I told her I practiced maternity reflexology and she had been looking for someone like me as her labour with her first child had left her feeling out of sorts for quite some time.
Charlotte's Reflexology story.
"I had four sessions of reflexology leading up to the birth of my second child and I am a complete convert. When I made my appointment with Rosemary I had just reached the heavy, low energy stage of the third trimester, I felt continuously tired and I was really anxious about giving birth following a long labour with severe tearing with my first.
From the very first session, I felt my energy levels improve and anxieties dissolve.
After four sessions I was both mentally and physically ready for labour, which I'm happy to report went so smoothly (I was in and out of hospital within twelve hours and had minimal tearing).
It's hard to describe reflexology if you haven't tried it, but the results are incredible – one session I could feel the tension leaving my feet in a sort of electric current, another session my milk came in within minutes of me leaving the appointment. I also had a session following the birth which I also recommend as part of the healing process, I'm sure my body shrank by about two inches the following day and I felt my internal healing had sped up.
Aside from the reflexology Rosemary is such an interesting lady to talk too, she was able to offer lots if advice and conversation to support the treatment".
Research Studies on Maternity Reflexology
Dr Gowrie Motha did some studies in London in the 1990′s with interesting results, finding Reflexology is safe in pregnancy and can be helpful with a variety of ailments. You can read more here on her website. .
Get in Touch!
So, do get in touch if you or someone you love would like some gentle support. At the very least you'll have a lovely relaxing treatment. Reflexology has many fans. I've had nurses, midwives and consultants send their patients. It's known to be generally safe and effective.
Treatments are £50 or a course of four for £180. Gift Vouchers too.