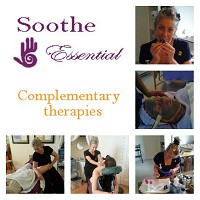 Mindfulness
Posted by Ruth Eagin 1518 Days Ago
Everyone living in this fast paced, complex and uncertain world can benefit from mindful practice. It can help us to become healthier, to lead more effectively, and to cooperate with each other building healthier relationships at home, at work and with ourselves.
Mindfulness is the awareness that emerges through paying attention on purpose, in the present moment and non-judgmentally to things just as they are. (Jon Kabat-Zinn)
You can learn how to connect with yourself and just be in the moment, noticing, take time to pause and breathe. Some of the positive side effects of mindfulness are greater focus and clarity of thought, relief from worry and a more open mind. When we are truely being mindful, we are just present and the natural calmness causes biochemical change in the brain which enables the body, mind and spirit to be in balance.
Mindfulness helps us to adopt a non-judgmental awareness of whatever presents itself and so we may be able to become calmer and perhaps to see things more clearly and reflect rather than react. Look for the positives and deal with challenges in order to develop. Not being obsessed with the past or future, concentrate on the present, and being greatful and appreciative of what is around us and of what we do have.
It can be done anywhere and at any time, there is no right or wrong with mindfulness. Live in the NOW, try it and notice the difference. Be kind to yourself. Work out how to use your time, control your life, don't let it control you.