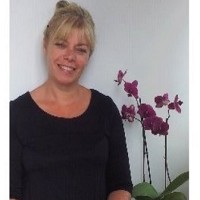 What is Reflexology?
Posted by Phyllida Wareham 2000 Days Ago
Reflexology is a gentle, relaxing and non-invasive holistic therapy that treats the feet by way of massage and applying pressure to balance the whole body. It encourages both relaxation and stimulation: the first helps the body rebuild its energy resources and recover from illness and disease whereas the second helps activate circulation and the nervous system, making both more efficient and thus benefiting the body as a whole.
The effects and benefits
Reflexology affects the body in different ways, and no two clients will have identical experiences. Reflexology can benefit almost everyone. More people are using this safe, natural therapy as a way of relaxing, balancing and harmonising the body and reducing stress levels. It can be used to treat many conditions, such as:
Stress-related conditions
Migraine/headaches
Joint/back pain
Sleep disorders
Digestive disorders e.g. IBS
PMS
Menopause
Infertility
Pregnancy - after the first trimester and a valuable tool during labour and the birth process.
Or it can just be thought of as an hour of 'me' time in your busy day, allowing you time to switch off and simply enjoy the sense of relaxation and well-being.