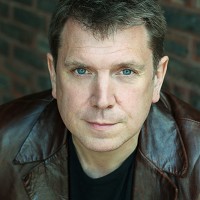 Hello and a warm welcome from Brighton!
Shiatsu
One of the reasons I love practising shiatsu is getting feedback like this from client who came to see me for couple of sessions last month:
Just a quick follow up from yesterday's lovely treatment. Since yesterday evening, the dragging achiness from my upper back has gone! Thank you! SK, Brighton
It has been a busy and exciting first half of the year with my practice growing in Brighton, new clients in Brixton and establishing a counselling practice. I joined the Brighton Shiatsu Centre in October and continue to work there on Tuesday evenings and at other times by arrangement.
A new venue
I am delighted to share that, in addition to my hours at The Brighton Shiatsu Centre, I am now working at The St Augustine's centre for the Arts, Spirituality and Well-being, an exciting new venue which was launched at the beginning of the Brighton Festival.
St Augustines has it all: Yoga studios; atmospheric, comfortable treatment rooms, an art gallery; performance space and, of course, a coffee shop where you can relax with friends before or after your therapy session or class. I am currently working there on Mondays from 10am to 8pm so if you want to be one of the first to see this beautiful new venue, book a session soon.
New skills
This year I have been studying one of the most powerful practices in shiatsu: Hara treatment. The abdomen, or "hara" in Japanese, is one of the most sensitive parts of the body: located at the centre of our being and containing many of the vital organs of the body, working on the hara can initiate profound and positive change for the individual.
Earlier in the year I took several online courses with Saul Goodman at Shin Tai International who shows how we can treat the entire being through hara work. Not only is it possible to work on the digestive and circulatory systems, all of which are located in the hara, but also any illness, or problem anywhere in the body - be it a headache, back ache or shoulder pain - will be reflected in the hara, creating areas of stiffness or pain. Gentle massage on these areas can release the problem and enable the body to heal. Next month, to deepen my understanding of this work, I will be travelling to Nottingham to attend Kulwinder Kaur's workshops on treating the Hara.
Shiatsu in Brighton
Brighton Shiatsu Centre Tuesdays 5-9pm
St Augustines Centre, Mondays 10am-8pm
Brixton Therapy Centre Thursdays 3pm-7pm
I am having new links put onto my website, tonyaustin-shiatsu.co.uk which will soon enable clients to book directly online.
Shiatsu in Brixton
I continue to work one day a week in Brixton, my old home patch, and sessions can be booked with me on Thursdays between 3-7pm at the Brixton Therapy Centre. The clinic has had a major redecoration and looks fantastic. We have new reception staff and several new practitioners, so if you haven't visited for a while, drop in for a session and see what's new.
Qigong
I began my career as a Qigong teacher at New Horizons, in Kensington and I am hugely grateful to the team who run the venue and the wonderful students who have taught me so much and inspire me with their enthusiasm for this powerful practice. I continue teaching there on Thursdays between 12-2pm.
I was fortunate enough to spend a few happy days studying with Sifu Cheung at the end of April. I enrolled on his Set 3 workshop and his course on how to heal specific medical conditions with Qigong. I have been lucky to attend several of his workshops in the last few years. He has been so generous with his teaching not holding back on some of the deeper practices which earlier masters have been less willing to share with the wider public.
I am hoping that I will soon be able to run a couple of regular classes at St. Augustines and so be able to share this wonderful practice with you.
Counselling
Lastly, I began an exciting new venture at the beginning of the year offering counselling services is Brighton and London. I qualified as an integrative counsellor using Person-Centred and Psychodynamic theory in July last year. If you are interested in counselling, drop me a line at my website, tonyaustincounselling.com and I would be delighted to have a chat with you about how a course of counselling sessions might help you live the life you want.
That's the news from Brighton, if you want to learn more, drop me a line and I hope to see you soon.
Tony Austin